AppSumo Book Like A Boss: It is a Black Friday 2019 and AppSumo offers many software tools online in deals for a limited time. Likewise, Book Like A Boss is available for this Black Friday in AppSumo offer. With this, you can create your own booking page with zero technical know-how.
Book Like A Boss is an all-in-one solution for scheduling appointments and selling your services online. It makes e-commerce easy for selling physical products, digital items, or your skills via project-based or time-based jobs. For this, you have to choose your page name, set your schedule, list your products and services, and add a payment method.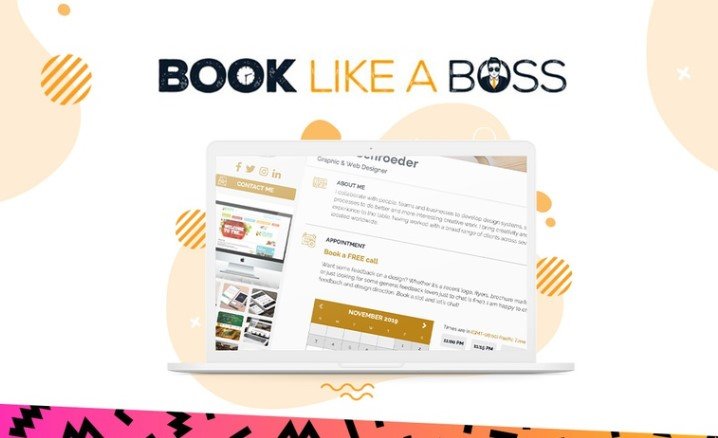 BLAB helps you quickly get paid via PayPal, Stripe, or Square. On the landing page of Book Lika A Boss, you can welcome clients with an introduction to what you do and add contact info, videos, and links to your social media pages. Book Like A Boss automatically adjusts time zones for clients around the world so you can be a boss around the world and also you can set availability time for specific services.
Book Like A Boss Features
You can customize the color and text of your emails to match your brand and style with Book Like A Boss. The main features of Book Like A Boss include
Create an engaging landing page for your products and services with pricing and availability
Avoid no-shows and late-shows with automated reminder emails
Sell unlimited products and services without losing a cut of your sales
This tool suits best for Anyone who wants to eliminate scheduling emails and make it easy to get booked.
Book Like A Boss Pricing
There are booking and reminder emails from which you cannot miss any mail. This finds useful for Trainers, bakers, movers and shakers, freelancers, and entrepreneurs to use Book Like A Boss to leave scheduling clients on autopilot. The actual price of Book Like A Boss $190.00 but AppSumo offers a lifetime deal for $49.00 on Black Friday 2019.