Appsumo Hexowatch: AppSumo offers most of the useful software tools in deal every week. Using this opportunity any entrepreneur, small organization, and freelancers can develop their business. Likewise, Hexowatch is a tool that is in the deal available this week in AppSumo.
Hexowatch lets you effortlessly monitor competitor webpages for changes in visuals, keywords, source code, prices, and more. When one constantly monitoring other websites for changes in prices, content, UI, and everything else will take more time from where we lose to spend time in our own brand. For this, Hexowatch will be very useful which can Monitor any webpage for visual, content, and technology changes to keep an eye on competitors.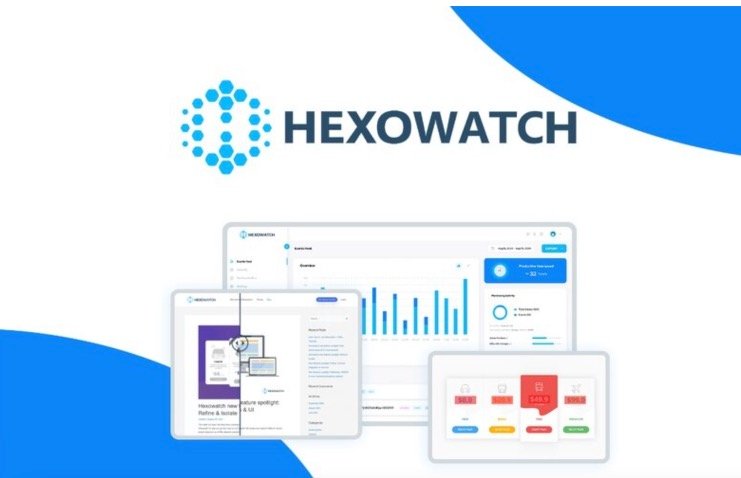 To use Hexowatch one should Add the URL and choose from nine different monitoring options in a few clicks. Each option can be selected from the easy-to-understand interface, with a quick description of what each monitoring option does. You can Use the visual monitor to highlight recent changes and even see a side-by-side comparison of a site.
Hexowatch Features
Hexowatch makes it easy to get an update when visible text is changed with the content monitor. The main features of Hexowatch include
Easily monitor any webpage for changes to visuals, content, keyword, price, source code, and more
Keep an archive of changes and get alerts for new updates via email, Telegram, or Slack, plus integrate with Zapier and more
This tool Hexowatch suits best for Ecommerce businesses, marketing agencies, and UI designers who want a stress-free way to track and surpass competitors. Also, this tool will be the best alternative to Visualping.
The keyword monitor will keep you in the loop if specific keywords are found or removed from a page. Hexowatch goes a step further by letting you use an HTML monitor on one or more fields—perfect for checking price updates or product availability. You can use the technology monitor shows you changes to the tech stack or third-party scripts.
The WHOIS monitor alerts you when changes are detected in admin records of domain names. The automatic monitor lets you engage autopilot mode, which gives you a heads-up when any visual, content, HTML, or technology changes are detected. You can Check for changes for any timeframe, from three months to 30 minutes, and get an overview on the dashboard.
Hexowatch Pricing
Hexowatch integrates with email, Slack, Telegram, Google Sheets, Integrately, and Zapier to blend easily into your ecosystem. Thus, Hexowatch automates the process with options for visual, content, HTML, keyword, WHOIS, and technology monitoring, giving you all the insights with none of the work. The actual price of the tool Hexowatch is  $249.99, but AppSumo offers it in a deal for low price $98 which will be a lifetime offer for a limited period of time.