AppSumo Ideanote: AppSumo offers most of the useful software in deal every week. Using this opportunity any entrepreneur, small organization, and freelancers can develop their business. Likewise, ideanote.io is a tool that is in the deal available this week in AppSumo.
Ideanote is an all-in-one innovation platform that empowers your team to capture, develop, and prioritize your best business ideas. When you feel big your ideas constantly get lost in crumpled-up Post-it Notes, collapsed email threads, and endless meetings, or your team gets further and further away from scoring in any sports you can use this Ideanote for your reference.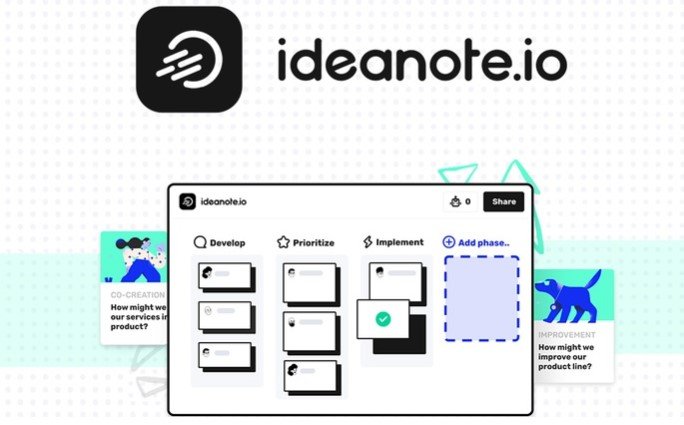 Ideanote Features
Ideanote gives you access to your own branded workspace, so you can collect ideas, engage the right people, and measure impact. It offers a collection of 100+ templates designed to spark conversation around your product, process, or project. The main features of Ideanote include,
Launch powerful idea-collections and collaborate with your team, customers, partners, or guests
You can avoid Brightidea and Crowdicity
Develop, manage, and track ideas in a fully customizable and intuitive workflow
This tool ideanote.io suits useful for Small marketing agencies, product teams and sales departments looking for a central hub to innovate together.
You might have many little ideas that can easily be managed in Ideanote's dashboard. Once the idea works out well, you can drag-and-drop them into phases to move them forward in the process. Ideanote delivers instant insights into content trends, teams, and contributors.
Ideonote Pricing
With Ideanote, you can target and segment your audience to control who can submit ideas and contribute to individual phases in your mission. Ideanote comes with a fully customizable and responsive form widget. The actual price of ideanote.io is $2988.00, but AppSumo offers it in a deal for $59 which will be a lifetime offer for a limited period of time.