AppSumo NiftyPM: AppSumo offers most of the useful software in deal every week. Using this opportunity any entrepreneur, small organization, and freelancers can develop their business. Also, due to pandemic COVID-19, many people are jobless and are in Work From Home for a company. So people can make use of any useful tool that is available in AppSumo deals. Likewise, NiftyPM is a tool that is in the deal available this week in AppSumo.
NiftyPM is a remote collaboration hub designed to help you manage projects, goals, files, and teams, all in one place. It is designed to keep everyone on the same page so that you can view all your work in one simple, interactive dashboard, from project files to deadlines.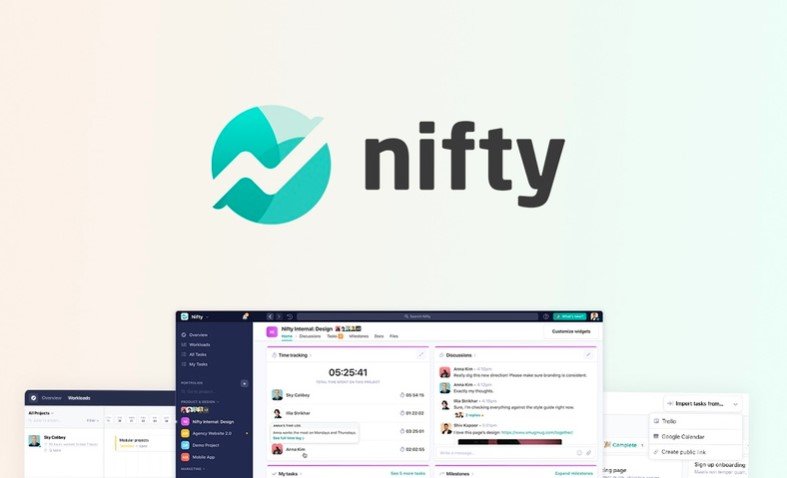 It is possible to track task assignments, activities, and time logs across projects with Nifty's clean interface. You can also filter tasks by due dates, task assignees, and Milestones to see exactly where you and your team stand with your project progress. With NiftyPM, you can automate your progress tracking based on task completion to provide real-time project reporting and status updates.
NiftyPM Features
With Nifty PM, you can connect with your team and your clients with real-time messaging to share ideas, collect feedback, and turn talk into action by converting any message into a task. Thus, collaboration and communication will come together in Nifty's Project discussions. The main features of NiftyPM are
Automate client reporting as project tasks are completed, and customize each project dashboard to fit your workflow
Engage in real-time discussions with project members, or chat with your team 1:1
This tool suits best for Digital agencies and product teams that want to manage projects in a feature-rich collaborative workspace.
Nifty helps to work with your team anywhere at any time. Nifty also integrates with Zoom to seamlessly escalate team chats to an audio or video meeting. This tool will be the best alternative for Asana and Basecamp. It is possible to access and share files from your computer, Dropbox, or integrate with Google Drive with NiftyPM.
NiftyPM Pricing
The dashboard of NiftyPM is fully customizable to each team member. You enable it to fit your workflow, prioritize insights, and spend less time searching. Nifty's Kanban board gives you full flexibility to organize, collaborate, and prioritize work while managing deadlines and feedback.
The actual price of NiftyPM where you can Dive into an all-in-one platform that supports team collaboration, communication, and automation is $1428.00, but AppSumo offers it in a deal for $49 which will be a lifetime offer for a limited period of time.