AppSumo Podcastco: AppSumo offers many tools online in deals every week which will be a great use for entrepreneurs and freelancers. The new tool in the AppSumo deal is Podcast.co. Podcast.co is a platform where you can record, upload, and distribute your shows in one place—without the technical hassles.
With unlimited episodes and a simple drag-and-drop interface, Podcast.co makes it easy to customize, schedule, and launch your show. You can Drop your existing RSS feed into the platform or start a new one by filling in all the necessary details and uploading your episodes. Customizing is quick and easy with Podcast.co, so you can start reaching listeners and boosting subscriptions in no time.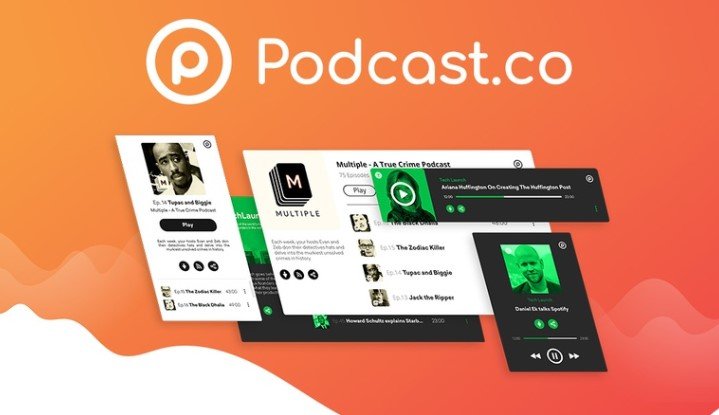 Use the powerful analytics feature within the Podcast.co dashboard to see your highest performing episodes, which apps are seeing the most engagement, and where your listeners are based. Create a podcast network to house all your shows in one place and add up to 5 collaborators. It also connects you with advertisers that resonate with your audience to help you run a great show.
Podacast.co Features
The main features of Podcast.co include,
Publish unlimited episodes of your podcast to unlimited listeners
Easily share to Apple, Spotify, and Google Podcasts with one-click distribution
Use a powerful analytics dashboard to track key metrics
This tool suits best for Content creators who want to start a successful podcast career.
Podcast.co Pricing
Podcastco can help you get your first podcast up and running in minutes with no storage limits. Thus, Podcast.co provides Unlimited episodes, unlimited listeners, and unlimited storage. The actual price of Podcast.co is $490.00 but AppSumo offers it in the deal for $79 which is for a lifetime.