AXE vs BAR: In EuroLeague Basketball, the basketball teams Olimpia Milano and Barcelona play against each other today. The match will start at 12:30 AM IST on 2nd November 2019. The venue of the match is at Mediolanum Forum. This will be the 13th meeting between these two teams in the European competition, with Barcelona leading the record at 7-5.
Barcelona is the only team with a 100% record in EuroLeague at the moment. Milano is now on a four-game winning streak, rising up to 3rd on the table as a result. Hence in this match AXE vs BAR, it is predicted that Barcelona will win against Olimpia Milano.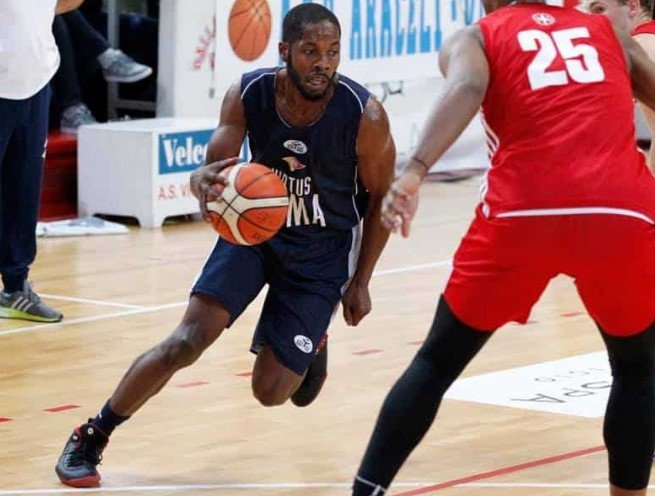 AXE vs BAR Team News
Shelvin Mack remains a long-term absentee with a knee injury. Nemanja Nedovic made a return from injury in the last game and clocked 22 minutes. Jeff Brooks missed Milan's last EuroLeague game. For Barcelona, Kevin Pangos (toe injury) has been out of the team since the start of the season, while Thomas Heurtel is sidelined with a knee injury.
AXE vs BAR Probable Lineup
Olimpia Milano: Sergio Rodriguez, Kaleb Tarczewski, Michael Roll, Vladimir Micov, Luis Scola
Barcelona: Cory Higgins, Nikola Mirotic, Adam Hanga, Brandon Davies, Victor Claver
AXE vs BAR From Bench
Olimpia Milano: Nemanja Nedovic, Arturas Gudaitis, Amedoe Della Valle, Andrea Cinciarni, Riccardo Moraschini, Aaron White
Barcelona: Kyle Kuric, Alex Abrines, Ante Tomic, Pierre Oriola, Leandro Bolmaro
AXE vs BAR Team Squads
Olimpia Milano Team: Amedeo Della Valle, Shelvin Mack, Vladimir Micov, Paul Biligha, Arturas Gudaitis, Riccardo Moraschini, Michael Roll, Sergio Rodriguez, Kaleb Tarczewski, Nemanja Nedovic, CinCiarni, Christian Burns, Aaron White, Jeff Brooks, Luis Scola
Barcelona Team: Brandon Davies, Pau Ribas, Adam Hanga, Rolands Smits, Artem Pustovyi, Ibou Badji, Pierre Oriola, Juani Marcos, Alex Abrines, Cory Higgins, Malcolm Delaney, Kyle Kuric, Victor Claver, Leandro Bolmaro, Sergi Martinez, Nikola Mirotic, Ante Tomic