AppSumo Deals: AppSumo is a platform that offers weekly deals on the best tools for creating, growing, and scaling your online business. AppSumo partners with product owners to offer you the best AppSumo deals on the web. These offers will definitely help business people to develop their business.
AppSumo has been one of the best places for online entrepreneurs to find the top tools for a discounted price. No matter you are a small business owner or a blogger, you will surely find tools that can help you to grow your business quickly. The best part about the AppSumo deals is that you get lifetime access to the products, meaning you just need to pay once for a software that follows a monthly subscription model.
AppSumo Deals:
The list of new deals of this week includes Alli Al, Project.co, CivicFeed, TabsFolders, LoginPress, Influence, Adduco, Copywritely, Tooltip, Clearout, Weblium, and AudioHero.
Alli Al
Skyrocket your site to the top of search engines with Alli Al. Alli Al provides Three different link algorithms to match you with the best links for your website. this suits best for Marketers looking to get a leg up on the competition by using AI to simplify their SEO.
2. Project.co
Project.co helps Communicate, collaborate, and manage projects all in one place. It Easily manages, assigns, and complete tasks; share files; and set deadlines and Invite your team and your client's team and accept payments in one seamless process. This tool seems to be best for Agencies, freelancers, and businesses looking for smooth collaboration between teams and clients.
3. CivicFeed
CivicFeed offers Media monitoring + social listening = better digital content. It also Tracks journalists and publications with ease using a database that helps you build media lists. With this, one can Get detailed analytics that identifies media trends over time. This tool suits best for Communication and digital PR professionals wanting to track their brand and stay on top of the competition.
4. TabsFolders
Manage thousands of tabs with one easy-to-use tool called TabsFolders. This tool Save, manage, and synchronize up to 100,000 bookmarks and also Update links and folders across browsers with a single click. This suits best for Bloggers, journalists, and internet frequenters who crave efficiency.
5. LoginPress
Login pages meet style and security with LoginPress. It Generates magic login URLs with no need for a password, rename your login page URL, and limit/track login attempts. This tool suits best for Freelancers, bloggers, agencies, and those looking to jazz up and secure their login pages.
6. Influence
With Influence, one can Increase conversions with the power of social proof. It Attracts visitors with real-time social proof notifications and increases trust and reliability in your brand. It suits best for Marketers looking for an instant boost in conversions.
7. Adduco
Adduco Personalize your ads and content with enriched data insights. It Turns sales and marketing interactions into actionable psychometric and behavioral data. It also gets deep customer and audience profiles from common integrations like Facebook, Instagram, and Google Analytics. This tool makes best for Marketers and agencies looking to find more data on their audiences for better-targeted ads.
8. Copywritely
Give your content the SEO makeover it deserves with copywritely. It Automatically proofread content for issues (plagiarism, readability, keyword stuffing, grammar) before you publish. This tool suits best for Bloggers, writers, editors, and site owners looking to optimize their content and climb the SERP.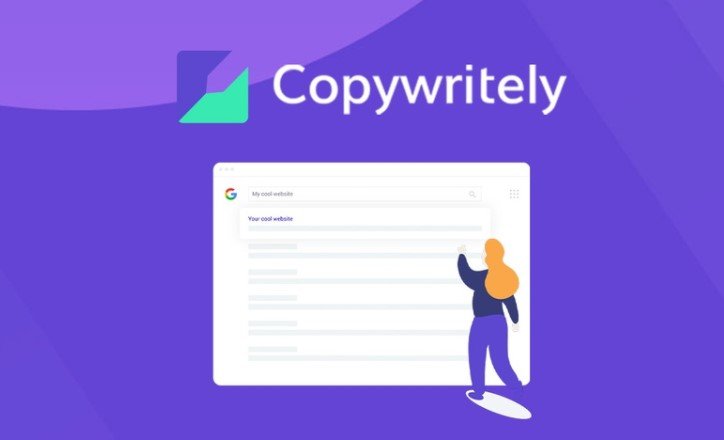 9. Tooltip
Glow up your pop-ups with in-app messaging for easy customer communications using Tooltip. It Quickly creates versatile, in-app messaging campaigns for every user interface and Easily targets the right user group based on their status and activity. Thus this tool suits best for Product managers and product marketers looking to communicate with users the easy way.
10. Clearout
Tidy up your email marketing list with accurate automatic verification using clearout. Clearout Create a quality B2B prospects list with a quick keyword and location search and Instantly validate email addresses one by one or in bulk. This tool suits best for Email marketers and companies that need to accurately verify their massive user base.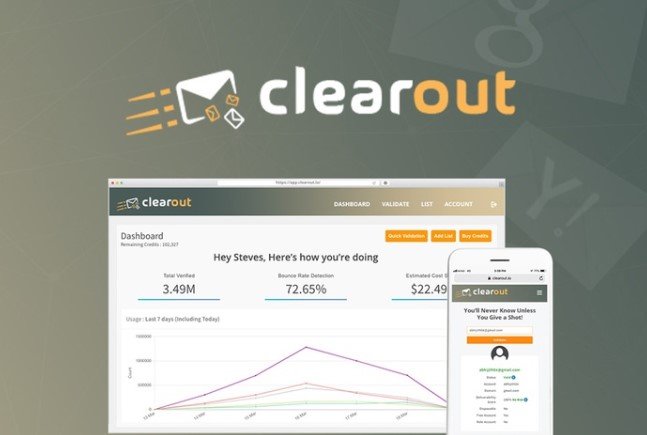 11. Weblium
Soar up the Google rankings with this magical DIY website builder Weblium. Weblium Make edits on the fly without refreshing the page, with bonus features like floating toolbars and animation effects and Create beautiful, responsive websites with an AI Design Supervisor that automatically locks your site into visual perfection.
12. AudioHero
Using AudioHero, Bring your content to life with 250K+ premium music tracks and sound effects. Pick the right tune with a simple search or an audio-based search. This tool suits best for Content creators and marketers looking to add high-quality sounds without paying a ton of fees.
Grab your favorites deals of this month July 2019 in AppSumo Deals. And Get your Business easy and establish it.