Bigg Boss Tamil: Bigg Boss is a reality show which is hosted by Kamal Hassan. He usually spoke to the housemates during the weekend. For the week 9 the three contestants Raiza, Snegan, and Vaiyapuri were nominated. Raiza was guessed that she will be out for sure. But not as the every week, this week eviction is done little different by the Kamal Hassan.
Today's episode starts with the Aarav's short film which proved that he lied and finally apologised to Snegan for his behaviour and explained that he was angry with him that time and so he did like that. Then coming back to elimination, Kamal Hasan spoke to them and asked Raiza to come to the confession room. She went there and Kamal Hasan showed the eviction result to the audience and to her. He asked her to come out of the house via the other door of Confession room which directs to the stage.
Then Kamal Hasan and Raiza spoke for a long time about her experience inside the house. She has learned the real life inside the house. She said as for her she learned to live what she had inside the house from the face cream, food, clothes, etc. From this Bigg Boss episode, the audience may come to know about the life once they move out of their house.
The housemates were confused what will be going on inside the house. Then Kamal showed them Raiza is out. They were shocked to see her out and expressed their feelings towards her. She said goodbye and best wishes to her housemates. A short film dedicated to Raiza was telecasted and then she moved out.
Following that the ex-contestants of the Bigg Boss show Julie, Harathi, Gayathri, Sakthi, and Barani were on the stage and has a good conversation with Kamal Hasan. Oviya did not come and they telecasted a video of her that she will not be in the Bigg Boss house anymore and her audience may look her in the upcoming movies of Oviya.
Kamal had the conversation with them about their lives before and after the Bigg Boss show. Everyone shared their experiences and what they had learned through it and about their fault in the Bigg Boss house. Then Kamal Hasan asked them that any two of them must enter the house among them. Some refused and they shared their thoughts. But Kamal Hasan said that two of them will enter the show from tomorrow and it will be known to the audience from tomorrow.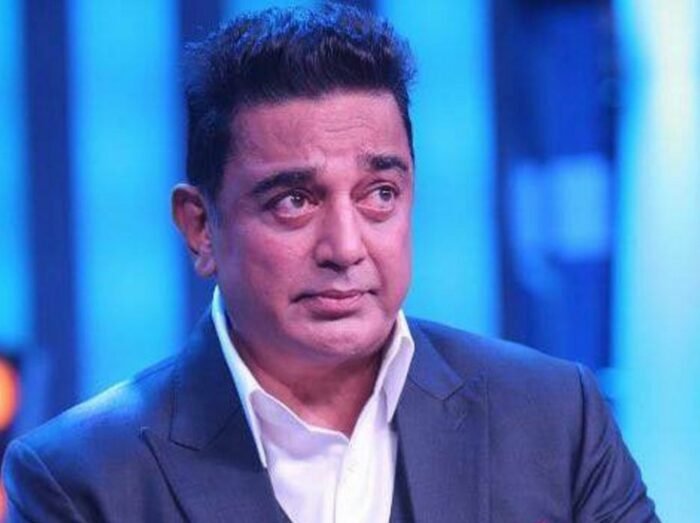 There is a more chance for Barani and Harathi to enter the Bigg Boss house again if they wished to be inside the house. Let us wait and see who are two ex-contestants that they are going to be inside the Bigg Boss House from tomorrow.