CopyCat Malware: Malware which is one of the most dangerous words that scares most of the companies and governments all over the world. This is not just a word; the malware is used for steal many of the personal data by hacking the server. CopyCat one of the malware affected over 14 million Android device last year, succeeding in rooting at least eight million of them and earning approximately $1.5 million in fake ad revenues in two months by the attack.
The researchers define CopyCat as "a fully developed malware with vast capabilities, including rooting devices, establishing persistence, and injecting code into the Zygote". By the study conducted by Check Point researchers, the CopyCat malware could enter into the Android devices by harnessing six different vulnerabilities possessed by them, and used a novel technique to generate and steal ad revenues. Also, it infected more than 280,000 Android users in the United States, and its target now turns into the Southeast Asian countries.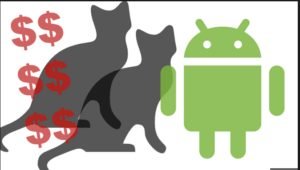 How CopyCat Malware Affect the Smartphones:
The CopyCat malware was spread via popular ads and apps. At first, the malware enters to the smartphone through the apps or ads and inject the malicious code into the Zygote app launching process and then generates illicit revenue by installing apps and further replacing the user's referrer ID with that of attackers. Then it starts to display the fraud apps and ads and enter into other Android device and affect that phone. By, this way it affects millions of smartphones. This kind of process was earlier used by Triada Trojan.
About 26 percent of devices affected by CopyCat is through fraud ads, and 30 percent are operated to steal credit for downloading and installing the apps on the device. The malware also shares the device information to CopyCat's control centers. So, do not install unwanted apps and avoid unwanted advertisements in your smartphones.
Follow us for more technical news ……