Appsumo DarwinMail Review & Price: AppSumo offers most of the useful software tools in deal every week. Using this opportunity any entrepreneur, small organization, and freelancers can develop their business. Likewise, Darwin Mail is a tool that is in the deal available this week in AppSumo.
DarwinMail is a fast and secure email tool that lets you email from multiple accounts and set up reminders, snoozing, and bulk actions, so you can increase your productivity. It was an email tool that let you sort, filter, and perform bulk actions right from your inbox. This tool DarwinMail can Take back control of your inbox with fast, elegant, and secure email.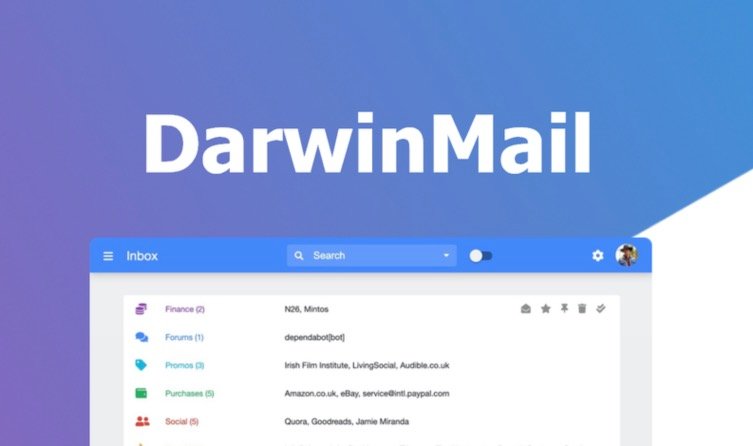 DarwinMail allows you to seamlessly connect multiple email addresses to a single account. You can track all your email to-do lists from one place. You can also set up custom signatures for each of your email accounts. Therefore, You can seamlessly manage multiple accounts by sending from multiple aliases and creating custom signatures.
DarwinMail Features
With DarwinMail, you can decide which emails you want to see without having to sort through a ton of literal junk. You can Create rules to automatically categorize your emails based on your needs. The main features of the tool DarwinMail include
Seamlessly manage multiple accounts, send from multiple aliases, and create multiple custom signatures
Create rules to automatically categorize your emails so you can stay organized
This tool DarwinMail suits best for Busy professionals and project managers who want enhanced control of their inbox and streamlined communication. Also this will be the best alternative tool to Superhuman.
You can Use the Bundles feature to create rules that automatically categorize your emails, so you can stay organized. You can also create unlimited custom bundles to organize the more miscellaneous parts of your inbox. With DarwinMail's easy-to-use interface, you can maximize your output via bulk archive, snooze, and trash.
With this tool, You can maximize your output via the bulk archive, snooze, and trash functions. You can quickly apply bulk actions to large volumes of email with a single click. DarwinMail offers a handy snooze feature for emails and task reminders, letting you tackle projects on your own time, instead of forgetting about them.
Instead of sending repeat mails, You can use DarwinMail's Templates feature to create templates for sales pitches, support responses, outreach and more. In this way, you can increase your team's productivity without having to increase your words per minute.
Also Read: Appsumo Spoke Price, Review & Check Appsumo Lifetime Deals
DarwinMail Pricing
Thus the tool DarwinMail lets you level up and manage multiple email accounts more effectively with reminders, bulk actions, snoozing, and more. With this tool, you will spend less time dealing with inbox shenanigans and more time growing your business. The actual price of the tool DarwinMail is $90.00 but AppSumo offers it in a deal for low price $29 which will be a lifetime offer for a limited period of time.