DRX vs CLJ: In the European Cricket League -T10 2019, the cricket teams Dreux Cricket Club and Cluj Cricket Club play against each other today. The match will start at 12:30 PM IST on 30th July 2019. The venue of the match is at La Manga Club, Spain.
This will be the third game for Dreux Cricket Club whilst second for Cluj Cricket Club. In both the games Dreux Cricket Club has faced defeats and will desperately try to get their maiden win. Hence in this match DRX vs CLJ, it is predicted that Cluj Cricket Club will win against Dreux Cricket Club.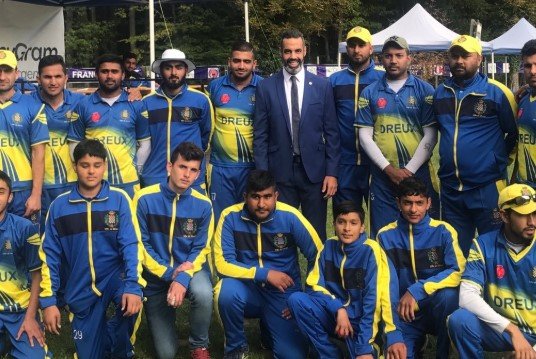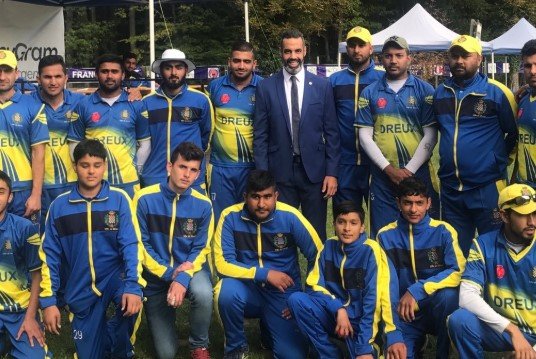 DRX vs CLJ Team News
Abdul Wahid, Ammar Zahir, Mohammad Nisar are the key players from Dreux Cricket Club. For Cluj Cricket Club, Taranjeet Singh and Sukhkaran Singh are the key players.
DRX vs CLJ Team Squads
Dreux Cricket Club Team: Wahid Abdul, Mohammad Nisar, Ahmad Nabi, Rab Nawaz, Mohammad Shahzeb, Muhammad Noor, Gul Saeed, Sher Afridi, Safi Ahmadullah, Ijaz Bhatti, Muhammad Bhatti, Niaz Hamza, Afridi Ishaq, Naib Kamran, Zahir Ammar, Muhammad Arif, Afridi Yaseen, Gul Zahid
Cluj Cricket Club Team: Amitoz Singh Gill, Gaurav Mishra, Raluca Diana Gandi, Sivakumar Periyalwar, Satwik Nadigotla, Claudiu Valentin Burburuz, Sukhkaran Singh Sahi, Gaurav Narad, Satbir Singh Gill, Taranjeet Singh, Vasu Saini, Pavel Florin, Muhammad Iftikhar Ahmed, Rajendra Arjun Pisal, Arun Kumar Chandrasekaran