Enjin Coin (ENJ): The crypto market will be little crashed today as the price of Bitcoin falls to $49k. Top coin show various price range today as they all fluctuate when Bitcoin rate alters. However, one of the top 100 coins, Enjin Coin (ENJ) shows more than 50% hike in the past 24 hours.
The reason for this hike in price of this coin Enjin is the blockchain gaming platform, has announced its plans to launch new solutions named JumpNet and Efinitiy. These two solutions will be launched later this year to allow users to easily mint and transfer tokens between multiple networks without having to pay for gas in Ethereum. Ethereum transactions have become increasingly troublesome in the blockchain gaming industry due to their reliance on a high volume of low-value transactions.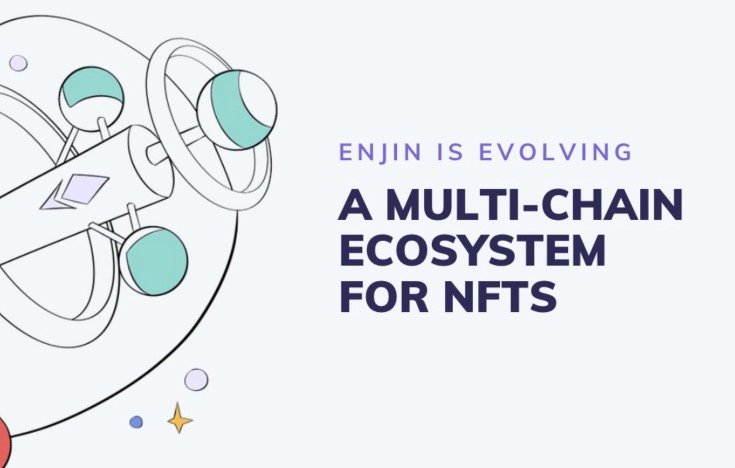 Where to Buy Enjin Coin (ENJ)?
Enjin Coin (ENJ) can be bought or sold in the exchange sites such as Binance, Upbit, Digifinex, Bithumb, Crypto.com, Binance US, HitBTC, CoinTiger, Bittrex, WazirX, Bancor Network, Atomars, Blockchain.com, Uniswap (v2), KuCoin, Bitfinex, FTX, Gate.io, CoinEx and so on with the exchange for BTC, USDT, KRW, BUSD, CRO, ETH, BNB, INR, USD, BNT, AUD, SGD, IDR, PAX, GBP and DOGE. The price of Enjin COin (ENJ) can be checked on the link Enjin COin (ENJ) Live Chart.
About Enjin Coin (ENJ)
Enjin Coin price today is $1.35 with a 24-hour trading volume of $2,702,542,902. ENJ price is up 50.7% in the last 24 hours. It has a circulating supply of 930 Million ENJ coins and a max supply of 1 Billion. Binance is the current most active market trading it. This crypto Enjin Coin (ENJ) is ranked 55th position in the Market Cap.
Also Read: Primecoin (XPM) Price & Future Prediction of Crypto