Appsumo Filmstro Review & Price: AppSumo offers most of the useful software tools in deal every week. Using this opportunity any entrepreneur, small organization, and freelancers can develop their business. Likewise, Filmstro Pro is a tool that is in the deal available this week in AppSumo.
Filmstro Pro allows you to easily create custom soundtracks with an extensive library and intuitive editing tools for that perfect sound. You can use this tool when you want to create a bespoke soundtrack for your project and edit music the same way you do video. You can Access thousands of high-quality, royalty-free music tracks for every situation—all cleared for use worldwide and forever.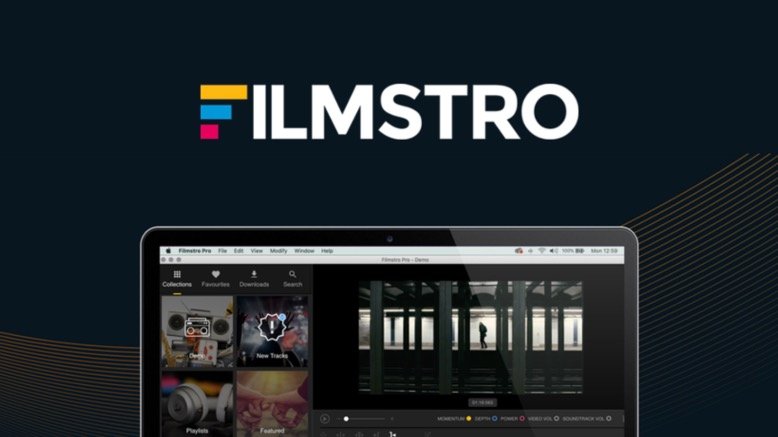 You can explore thousands of pieces of music from cinematic trailers to quirky art film underscores and everything in between available in this tool. Working with the Filmstro Pro sliders is super intuitive as you can play a track to audition the music, and move the sliders to explore the range of emotion you can create.
Filmstro Pro Features
With Filmstro, you can Create custom, royalty-free soundtracks in a snap with a fully-packed professional music library. By manipulating three simple parameters, you can create a soundtrack that's uniquely tailored to your project. The main features of the tool Filmstro include
Access thousands of high-quality, royalty-free music tracks to use in your film projects
Use the app to keyframe each track to make it more unique while ensuring it fits into your project's narrative
This tool Filmstro Pro suits best for Creative filmmakers who want a more custom music selection to use in their project soundtracks. Also this will be the best alternative tool to Artlist. You can Get the Filmstro Pro standalone app for Mac and Windows, and start creating that bespoke soundtrack.
Filmstro lets you change each track with simple keyframes, allowing you to "see" the music like never before with visual representations of transitions. You can bring Filmstro Pro's adaptive audio technology directly into your preferred NLE software to manage everything in one place.
You can use the plugins for Adobe Premiere Pro CC and Apple Final Cut Pro X to get an even tighter integration into your existing workflow. With the Filmstro app, you can customize each track by changing the levels of momentum, depth, and power, evoking the perfect emotions for your project. You can use the power slider to dial in more instruments and increase the intensity of the music to match climactic scenes.
You can Simply add, move, or remove keyframes to dial in the amount of momentum, depth, and power you want—frame by frame—for your video. You can also Tailor your soundtrack uniquely to your project by manipulating the momentum, depth, and power of each track.
Also Read: Appsumo ActiveCollab Price, Review & Check Appsumo Lifetime Deals
Filmstro Pricing
Thus the tool Filmstro Pro helps you customize your soundtrack to match the pacing and emotion of your project, just like you're already doing with your video footage edits. The actual price of the tool Filmstro Pro is $99.00 but AppSumo offers it in a deal for low price $59 which will be a lifetime offer for a limited period of time.