LEV vs LAM: The 12th match of Dream11 ECS Alicante T10 League 2020 is between Levante and La Manga which is scheduled to play today. The match will start at 07:30 PM IST on 4th March 2020. The venue of the match is at Sporting Alfas Cricket Club, Alicante. This will be the final match of the third day.
Levante's first fixture of the day took place against the Sporting Alfas. La Manga has won and lost one match each out of the two games. There are no injury concerns for both sides. Hence in this match LEV vs LAM, it is predicted that La Manga will win against Levante.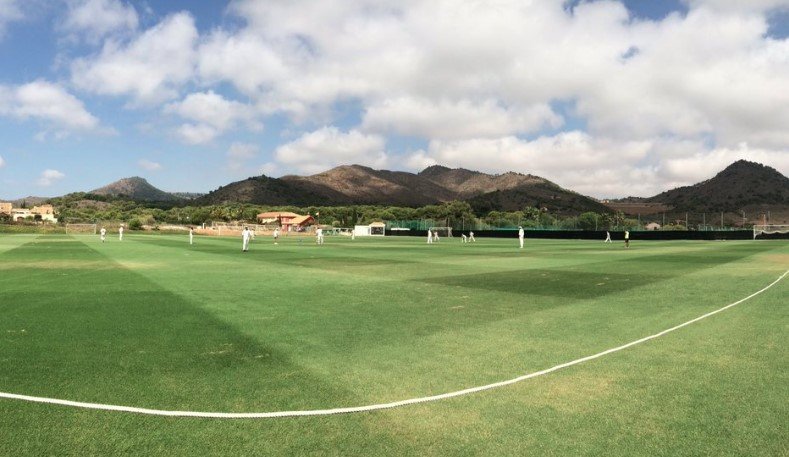 LEV vs LAM Playing XI
Levante Playing 11: Sharad Brahmbhatt, Ibtisam Ahmad, Furqan Sahi, Zain Ellahi, Ajmal Ilyas, Tariq Afridi, Azhar Abbas, Faiz Bhat, Sam Collins, Qasim Abbas, Shakeel Hafiz
La Manga Playing 11: Adam Algar, Kieran Wood, Connor Wood, Paul Harvey, Pawitter Singh, Jonathan Kinsella, Charlie Rumistrzewicz, Joel Brook, Ravi Panchal, Theo Rumistrzewicz, Paul Hennessey
LEV vs LAM Team Squads
Levante team: Azhar Abbas (c), David Tivey, Ibtisam Ahmad, Faiz Bhat, Qasim Abbas, Asad Raza, Shakeel Sultan Hafiz, Paul Morrison, Imtiaz Ullah, Q Abbas, Naveed Anwar Begun, Graham Hunt, Tariq Afridi, Peter West, Sharad Brahambhatt, Jaggi Singh, Ajmal Ilyas, Peter West, Imtiaz Ullah, Barry Eaton, Furqan Zameer, Zain Ellahi, Martin Taylor, Sam Collins, Khaliq Anwar Begun.
La Manga Team: Keiran Wood (c), Hugh James, Andy McCllick, Alfie Court, Stuart Simkins, Jonathan Kinsella, Connor Wood, Paul Harvey, Ollie Richardson, Sohail Khan, Paul Fletcher, Ravi Panchal, Paul Sadler, Ollie Jarvis, Paul Hennessy, Charlie Rumistrzewicz, Amandeep Singh, Theo Rumistrzewicz, Adam Algar, Joel Brook, Tommy Knowles, Neil Brook, Pawitter Singh.