MALU19 vs HKU19: The seventh ODI of ACC U19 Eastern Region Malaysia 2019 is between Malaysia U19 and Hong Kong U19 which is scheduled today. The match will start at 10 AM IST on 6th July 2019. The venue of the match is at TPCA Oval, Malaysia.
Adit Gorawara will be leading Hong Kong Side. Malaysia has so far played two matches and won both of them. Hong Kong defeated Thailand by 5 wickets which were their only win in this tournament so far. Hence in this match MALU19 vs HKU19, it is predicted that Malaysia u19 will win against Hong Kong U19.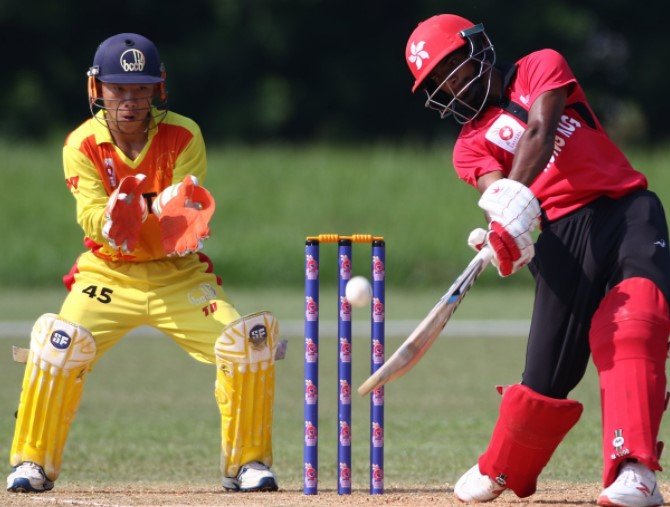 MALU19 vs HKU19 Playing XI
Malaysia U19 Playing XI: Muhammad Amir, MAM Yusof, Vijay Unni, AS Malik, Haiqal Khair, Vishvaruben Kumar, Wan Amirul Zulkarnian, Waqar Ahmad, Lokman Nur Hakim Sahar, Muhammad Syurki Madeli, Sachinu Hettige.
Hong Kong U19 Playing XI: A Gorawara, KM Challu, A Shukla, S M, Rahul Sharma, Vikas Sharma, D Rao, M Hassan Khan, A Bhagwat, Mohammad Hassan, M Zeb, A Urslan, R Kapur.
MALU19 vs HKU19 Team Squads
Malaysia U19 Team: M Arief, LNH Sahar, Md-Arif-Binshahrudin, Haiqal Khair, Vishvaruben Kumar, W Amirul, V Unni, W A, MS Madeli, M Amir, AK Malik, AAA Bin-Zainal, S Hettige.
Hong Kong U19 Team: Adit Gorawara (c), Aarush Bhagwat, Kalhan Marc Challu, Mehran Zeb, Rahul Sharma, Mohammad Sajjad, Nasrulla Rana, Abdul Urslan, Dhananjaya Rao, Ayush Shukla, Vikas Sharma, Mohammad Hassan Khan, Mohammad Hassan, Raunaq Kapur.