MLD vs SAU: The 6th match of ACC Western Region T20 at Al Amarat is between the Maldives and Saudi Arabia which is scheduled on 22nd January 2019. The match will start at 11:00 AM IST. The venue of the match is at Al Amerat Cricket Ground Oman Cricket (Ministry Turf 2).
The Maldives also are coming into this encounter after losing their both their games against Kuwait and Bahrain. Saudi came into this contest with one of the most promising batting line-ups. Hence in today's match MLD vs SAU, it is predicted that Saudi Arabia will win against the Maldives.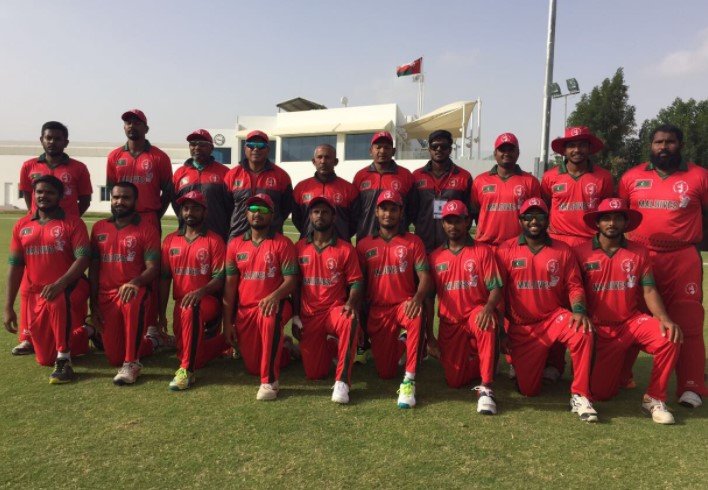 MLD vs SAU Playing XI
Maldives Playing XI: M Azzam, Diju Xavier, A Makesh, Muhammad-Amin, Pradeep Vasantha, Kashif Sharif, H. Jundu Yasir Butt, Fiaz Ahmed
Saudi Arabia Playing XI: Mohammad Azzam, F Khan, A Wahid, A Abdullah Alnadwi, S I Cheema, Muhammad-Nadeem, S Ali, M Muhammad-Naeem, Ibrar-ul-Haq, M-Abu-Huraira, U Ali
MLD vs SAU Team News
Maldives Team: Mohamed Mahafooz(c), Muaviath Abdul Ganee, Ibrahim Nashath, Mohamed Azzam, Ahmed Ameel Mauroof, Ibrahim Rizah, Ismail Nazuwan Badheeu, Saafee Saed, Ismail Ali, Hassan Haziq Rasheed, Hassan Ibrahim, Mohamed Mohamed Rishwan, Hassan Sharif, Adam Nasif Umar.
Saudi Arabia Team: Shoaib Ali (C), Shamsudheen Englam Purat, Sajid Imran Cheema, Muhammad Nadeem, Faisal Khan, Malik Muhammad Naeem, Abbas Saad Abdullah Alnadw, Mohamed Nawazish Jezulii, Usman Ali, Ibrar ul Haq, Muhammad Aby Huriara, Abdul Wahid, Mohammad Ibrahim Khan, Muhammad Hamayun.