Neutron, a cross-chain application platform built on Cosmos, has announced its listing on Binance, the world's largest cryptocurrency exchange by trading volume. The listing comes with a zero listing fee, a rare occurrence in the crypto space.
What is Neutron (NTRN)?
Neutron is a platform that allows developers to easily build cross-chain applications over Inter-Blockchain Communication Protocol (IBC), a standard that enables different blockchains to communicate and transfer value with each other. Neutron provides DeFi dApps with the full economic security of the Cosmos Hub, the main blockchain of the Cosmos network.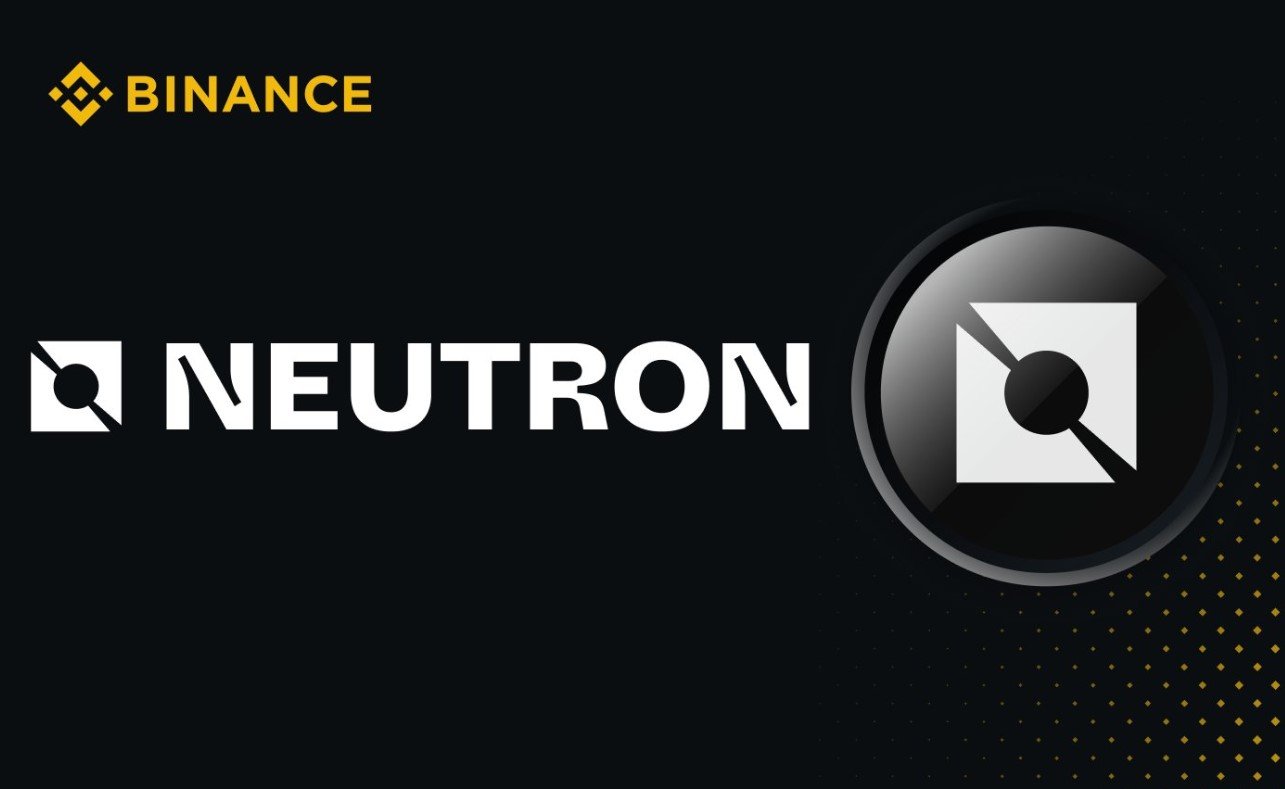 Neutron aims to become a hub for cross-chain DeFi, enabling users to access various services such as lending, borrowing, swapping, staking, and farming across multiple blockchains. Neutron also supports smart contracts and has its own virtual machine called NeutronVM, which is compatible with Ethereum and other EVM-based chains.
Neutron has its own native token, NTRN, which is used for governance, staking, fees, and incentives on the platform. NTRN has a total supply of 100 million tokens, of which 40% are allocated to the community through various programs such as liquidity mining, airdrops, and grants.
How to Trade NTRN on Binance?
Binance will list Neutron (NTRN) and open trading for these spot trading pairs at 2023-10-10 12:00 UTC:
NTRN/BTC
NTRN/USDT
NTRN/BNB
Users can now start depositing NTRN in preparation for trading. Withdrawals for NTRN will open at 2023-10-11 12:00 UTC. NTRN Listing Fee: 0 BNB
In addition, Binance will add NTRN as a new borrowable asset with this new margin pair on Isolated Margin, within 48 hours from 2023-10-10 12:00 UTC:
Please refer to [Margin Data] for a list of the most updated marginable assets and further information on specific limits and rates.
Why is NTRN Listing Fee Zero?
Binance has a policy of charging zero listing fees for projects that meet its high standards of quality and innovation. Binance evaluates projects based on factors such as team, vision, product, community, and contribution to the blockchain ecosystem.
Neutron is one of the few projects that have passed Binance's rigorous screening process and received the Seed Tag, which represents innovative projects that may exhibit higher volatility and risks compared to other listed tokens. The Seed Tag will be applied to NTRN.
To gain trading access to the tokens marked with Seed Tag, users will need to pass the corresponding quizzes every 90 days on the Binance Spot and/or Binance Margin platforms, and accept the Terms of Use. The quizzes are set up to ensure users are aware of the risks before trading the tokens with the Seed Tags.
Users may find the Seed Tags on the corresponding Binance Spot and Binance Margin trading pages, as well as on the [Markets Overview] page. A risk warning banner will also be displayed for all tokens with the Seed Tags.
What are the Benefits of Trading NTRN on Binance?
Binance is the world's leading cryptocurrency exchange that offers a wide range of products and services for crypto traders and enthusiasts. By trading NTRN on Binance, users can enjoy the following benefits:
High liquidity and low fees: Binance has one of the largest and most active trading volumes in the crypto market, which ensures fast and smooth transactions with minimal slippage and fees.
Security and reliability: Binance has a proven track record of protecting its users' funds and data from hackers and malicious attacks. Binance also offers various security features such as 2FA, SMS verification, anti-phishing code, address whitelisting, and withdrawal limits.
User-friendly interface and advanced tools: Binance has a user-friendly interface that caters to both beginners and experts. Users can easily navigate through different markets, charts, orders, and settings. Binance also provides advanced tools such as margin trading, futures trading, options trading, peer-to-peer trading, savings, staking, lending, mining pool, launchpad, launchpool, liquid swap, vaults, debit card, and more.
Customer support and community: Binance has a dedicated customer support team that is available 24/7 to assist users with any issues or inquiries. Binance also has a vibrant community of users who share their insights, opinions, and feedback on various platforms such as Twitter,[ Telegram], Reddit,[ Medium], YouTube,[ Facebook], Instagram, and more.
How to Learn More About Neutron (NTRN)?
Neutron is a promising project that aims to bring cross-chain interoperability and innovation to the DeFi space. Users who are interested in learning more about Neutron can visit the following resources:
[Neutron Website]
[Neutron Whitepaper]
[Neutron GitHub]
[Neutron Explorer]