Appsumo Run The World Review & Price: AppSumo offers most of the useful software tools in deal every week. Using this opportunity any entrepreneur, small organization, and freelancers can develop their business. Likewise, Run The World is a tool that is in the deal available this week in AppSumo.
Run The World is the one-stop-shop to host virtual events that connect, inspire, and entertain. With this tool, you can easily Host exciting interactive virtual events for groups to learn and socialize. Run The World covers everything in virtual events from A to Z—event registration, ticketing, hosting, emails, payment, community, recordings, and more.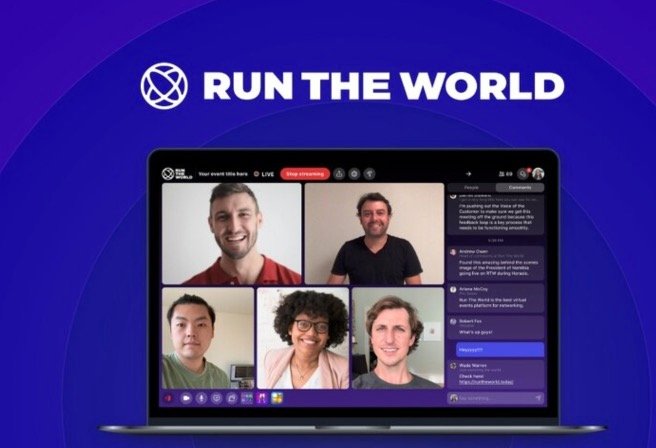 With Run The World, you can send attendees into rounds of 1:1 speed networking with the "Cocktail Party" feature. You can designate the length of each round from two to ten minutes as well as the number of rounds, letting attendees make new connections and rekindle old friendships.
Run The World Features
This tool Run The World has a a Round Table option that lets attendees discuss topics and meet with others in groups of three to eight people. As host, you can set table topics and assign attendees to groups. The main features of the tool Run The World include
Host various events from networking happy hours to multi-track conferences, covering ticketing, payment, recordings, and more
Connect attendees with 1:1 speed networking, small group discussions, live Q&As, and a Groupfie photo booth
This tool Run The World suits best for Marketers, community leaders, and event organizers committed to hosting events that attendees will want to show up for. Also, this will be the best alternative tool to Zoom.
To get your audience engaged, Run The World lets you enable attendees to participate in the conversation or engage in live Q&A using the Grab the Mic feature. The Grab the Mic feature enables audience participation in discussions and facilitates live Q&As. Attendees can join the virtual queue and you can select who joins the speakers on "stage."
Run The World lets you commemorate your events by creating a shareable Groupfie—that's a group selfie—in the photobooth. You can also make your event stand out from the sea of Zoom calls with intro music, polls, stretch breaks, and sponsor shoutouts.
Run The World lets you own your attendee list and build communities. Every event comes with a built-in online community where attendees can chat before, during, and after your event.
Do Check: SleekBio Price, Review & Appsumo Lifetime Deals
Run The World Pricing
Thus, the tool Run The World helps you host exciting interactive events that leave your attendees feeling good and connected to their communities. The actual price of the tool Run The World is $948.00 but AppSumo offers it in a deal for low price $79 which will be a lifetime offer for a limited period of time.