Appsumo Viewst Review & Price: AppSumo offers most of the useful software tools in deal every week. Using this opportunity any entrepreneur, small organization, and freelancers can develop their business. Likewise, Viewst is a tool that is in the deal available this week in AppSumo.
Viewst is an easy-to-use app that lets you create professionally‑designed ads from scratch in minutes, no design or coding experience required. You can go for this tool when you want a code-free way to create awesome ads that makes the design process. With Viewst, you can Design all your ads, banners, and marketing materials like a pro without having to code.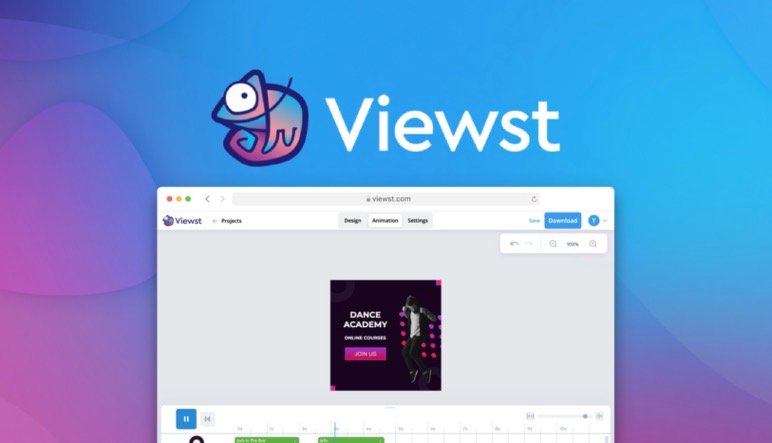 With Viewst, you can easily create high-quality ads of any kind at scale, all without wishing you'd majored in graphic design. Viewst makes it simple for you to create thousands of unique banners for your super-targeted campaigns. You can upload a CSV file with your products, prices, and links, and Viewst will generate a pack based on your data.
Viewst Features
Viewst can Effortlessly create thousands of unique banners for your campaigns without any coding. The main features of the tool Viewst include
Create custom HTML banners compatible with all major ad networks without any coding

Use Smart Resize to get all other sizes for your needs from a master file with just one click
This tool Viewst suits best for Marketers and entrepreneurs who want to scale banner and ad creation without having extensive design experience. Also, this will be the best alternative tool to Bannersnack, Bannerflow, and Bannerwise.
Viewst is flexible and allows you to create custom-sized ads. You are able to generate all the necessary sizes from a master file with just one click. Viewst gives you unlimited access to high-quality images and fonts. With Viewst, you can choose from up to 14 display banner sizes and 23 social media formats.
Viewst lets you easily delete noisy backgrounds from your favorite photos with a single click. When you're done creating your best work, you can export your ads in a variety of file formats, including HTML, MP4, GIF, PNG, and JPEG. You can create ads optimized for use on Google, Facebook, Instagram, Linkedin, Yandex, MyTarget, Vkontakte, and other key platforms without any fuss.
Viewst also ensures that all your banners meet the current technical requirements and pass moderation for platforms without the need for any technical corrections or tunings. Viewst can help you stay focused on your designing tasks. It will keep your project on track while preserving the aesthetic and quality of your ads.
Also Read: Internxt Price, Review & Appsumo Lifetime Deal
Viewst Pricing
Thus, Viewst is a tool that helps you to create the campaign of your dreams, regardless of your design expertise. The actual price of the tool Viewst is $348.00 but AppSumo offers it in a deal for low price $49 which will be a lifetime offer for a limited period of time.