AppSumo BotStar: AppSumo offers most of the useful software in deal every week. Using this opportunity any entrepreneur, small organization and freelancers can develop their business. Likewise, BotStar is a tool that is in the deal available this week in AppSumo.
BotStar is a comprehensive chatbot builder that makes it easy to develop and refine an automated system to tackle queries and generate leads. With BotStar, get over 70 ready-to-use templates to get you started with conversation flows, and then you can quickly edit the conversation in the visual flow designer.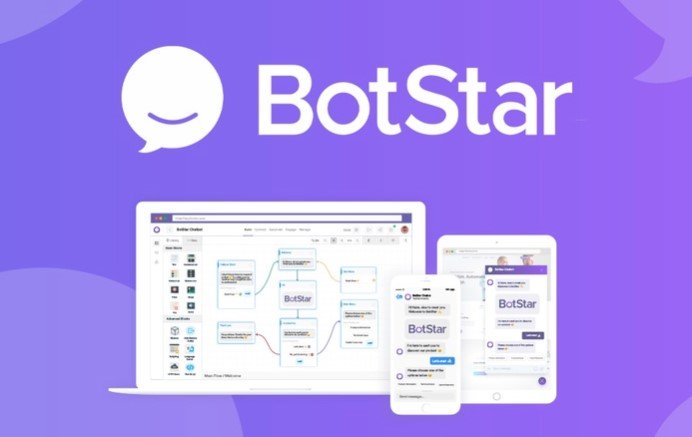 BotStar tool lets you preview your bot while you're outlining and also comes with a built-in content management system to accommodate media-rich content. You can also add images, videos, variables, and more to the conversation with simple drag-and-drop functionality.
BotStar Features
BotStar is partnered with Google's DialogFlow and Facebook's WIT.AI to give you a super-smart and flexible system that can be trained for better responses and a wider variety of user inputs. You can handle complex conversations without human intervention, all at lightning-fast response rates so that your customers will feel happy. The main features of BotStar include
Easily tailor a chatbot to your business needs with an intuitive visual flow designer and 70+ templates
Incorporate rich features with coding, HTTP calls, and multi-platform integrations, including Facebook Messenger
Use an omnichannel inbox and get a complete toolset for human collaboration
This tool suits best for Businesses that want to easily build white-label, rich-feature chatbots that can handle complex conversations.
BotStar has multilingual support for up to 170 languages right out of the box–essential for companies with international customers. There are four display methods in BotStar which are in-content embedment, pop-up, full landing page, or the classic live-chat.
Botstar Pricing
BotStar's omnichannel inbox puts everyone on the same page, and you can seamlessly integrate with CRM tools like HubSpot, MailChimp, and Facebook Messenger. Inline scripting lets developers build rich features for your bot, like API calls, complicated on-the-fly calculations, and highly complex integrations. The actual price of BotStar is $3300.00, but AppSumo offers it in a deal for $49 which will be a lifetime offer for a limited period of time.