AppSumo Sociamonials: Everbody needs a successful social media campaign. For that, you spend much money on sponsored posts and time to master complex tools. To make that simple, Sociamonials is there which is a comprehensive and easy-to-use social media tool.
Sociamonials helps you optimize your campaigns and increase your ROI with important social media analytics and automation. It helps you with campaigns as there are ready-made design templates and stunning background images. Your contests are fitted with automatic fraud prevention, submission approval via mobile, white-label options, double opt-in, split testing, and the ability for contestants to enter and vote in the same time period.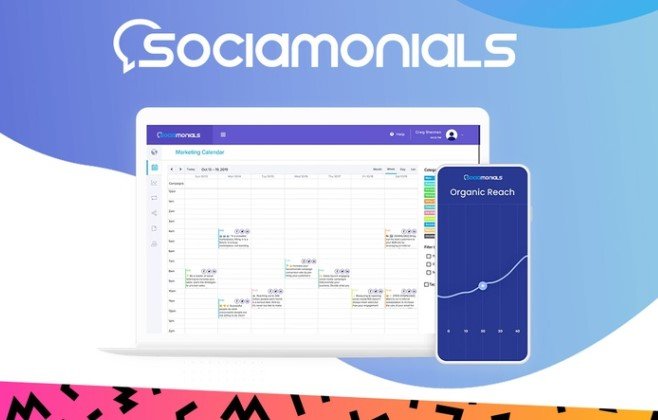 It has a sleek analytical page by which you can get at-a-glance ROI and marketing funnel info so you can see which social posts and networks generate the most engagement, leads, and revenue. There is no worry about missing the post as Sociamonials automatically pick the best times to post for each network based on the business metrics you set.
Sociamonials Features
You can Get users even more involved with Sociamonials' user-generated content campaigns that let your customers share video testimonials, photos, and stories. The important features of Sociamonials include:
Track relevant business metrics for your social media without pricy IT consultants or external analytics platforms
Schedule social posts with automatic reposts optimized for revenue
Integrate user-generated content, launch engaging contests and sweepstakes, track your influencers with share buttons, and more
This tool makes it best for Marketers and agencies looking for real and immediate ROI on their efforts.
Sociamonials Pricing
Sociamonials comes with automatic reposts of your best content, multi-network sharing, URL shortener, unlimited reports, video testimonials, and agency-level social campaigns. With the powerful capabilities of Sociamonials, you can run up your business in the world battle. The actual price of Sociamonials is $1788.00 but AppSumo offers it in the deal for $49 which is for a lifetime.