BCK vs AXE:  In EuroLeague Basketball, the basketball teams BCK Khimki and Olimpia Milano play against each other today. The match will start at 10:30 PM IST on 14th November 2019. The venue of the match is at Khimki Basketball Center.
Milano is currently sitting 2nd on the table, while BCK is 6th on the points table. This will be the seventh meeting between these two sides and Milan has won the last three games against Khimki. Hence in this match BCK vs AXE, it is predicted that Olimpia Milano will win against BCK Khimki.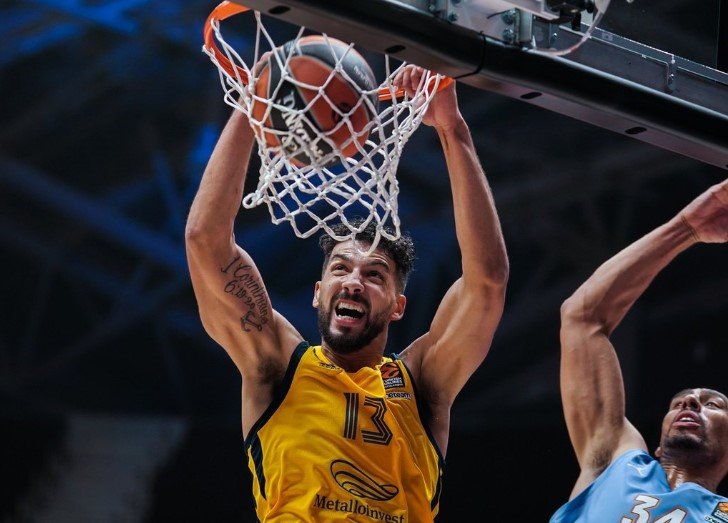 BCK vs AXE Team News
BCK Khimki will miss the services of Egor Vialtsev and Petr Gubanov while Timofey Mozgov remains a long-term absentee due to a knee injury. For Milano, Arturas Gudaitis ruled out due to a wrist injury.
BCK vs AXE Probable Lineup
BCK Khimki: Devin Booker, Alexey Shved, Anthony Gill, Stefan Jovic, Sergey Karasev
Olimpia Milano: Vladimir Micov, Kaleb Tarczewski, Michael Roll, Sergio Rodriguez, Luis Scola
BCK vs AXE From Bench
BCK Khimki: Chris Kramer, Janis Timma, Jeremy Evans, Dairis Bertans, Jonas Jerebko, Sergei Monia, Vyacheslav Zaytsev
Olimpia Milano: Amedeo Della Valle, Shelvin Mack, Nemanja Nedovic, Jeff Brooks, Paul Biligha, Andrea Cinciarini
BCK vs AXE Team Squads
BCK Khimki Team: Alexey Shved, Chris Kramer, Sergei Monia, Dairis Bertans, Anthony Gill, Janis Timma, Devin Booker, Timofey Yakushin, Stefan Jovic, Sam Froling, Jonas Jerebko, Vyacheslav Zaytsev, Sergey Karasev, Andrey Desyatnikov, Maxim Barashkov, Jeremy Evans
Olimpia Milano Team: Amedeo Della Valle, Shelvin Mack, Vladimir Micov, Paul Biligha, Riccardo Moraschini, Michael Roll, Sergio Rodriguez, Kaleb Tarczewski, Nemanja Nedovic, CinCiarni, Christian Burns, Aaron White, Jeff Brooks, Luis Scola