Bigg Boss Tamil: Bigg Boss Tamil is entering its final week from today. There comes the Grand finale of the first season Bigg Boss Tamil on October 1st. In the week 13, the nominees of the Bigg Boss are Ganesh Venkatram, Suja Varunee, Harish Kalyan, Bindhu Madhavi, and Aarav. Snegan is a golden ticket contestant who directly enters the finals. This week the contestants Harish Kalyan, Aarav and Bindhu Madhavi are saved by the audience whereas Ganesh and Suja Varunee is at the border.
Snehan has a chance to save any one of them. Finally, he saved Ganesh Venkatram who once saved him and wild card contestant Suja Varunee was eliminated. Then the housemates were normal. And the final contestants of the Bigg Boss Tamil are Snehan, Aarav, Ganesh Venkatram, Bindhu Madhavi and Harish Kalyan. It is expected that there may be a mid-week elimination this week. It is to note that the contestants Harish Kalyan and Bindhu Madhavi are wild card entries whereas the contestants Snehan, Ganesh and Aarav were in the house from starting.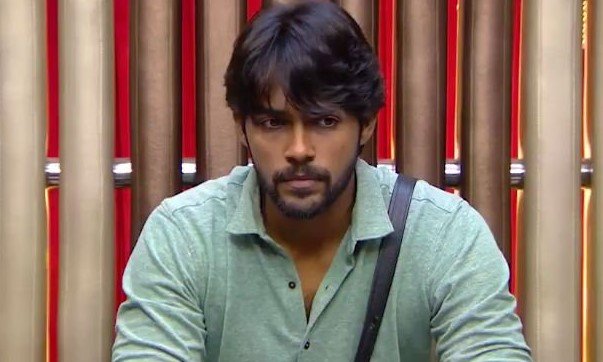 This is the great final week of Bigg boss Tamil and it is eagerly waiting to know the title winner of the Bigg Boss season 1 hosted by Kamal Hassan. According to Suja Varunee who eliminated this week has said that the Bigg Boss title may win either by Snegan or Aarav as they both deserve it and playing well in the house from the starting with full of interest. The voting for this week will be started from today.
In the last episode of Bigg Boss there comes the new member to the house with balloons. It is expected that may be the female lead role of the movie Balloon either Anjali or Janani who came for the promotion of the movie. The face of the person is not shown. The new member who entered the house will be shown in today's episode of Bigg Boss.
It is expected that the Bigg Boss Tamil Season 1 title will be win by Aarav as he was found more support from the audience and people and youngsters. So I wish all the contestants a very all the best and play well the game to win the title of Bigg Boss Tamil Season 1.