The Sakurajima volcano in southern Japan's Kagoshima erupted at 8 pm on Sunday. Due to this volcanic eruption, Japan's national weather company has issued its highest warning.
Between Saturday and Sunday afternoon, the volcano had four major eruptions, and its fury reached a height of 1,200 meters. The Japan Meteorological Agency (JMA) has announced that a 2.5-kilometer crater has formed on the summit of the mountain that erupted on Sunday. At the same time, the smoke emitted by the volcano mixed with the clouds reaching about 300 meters.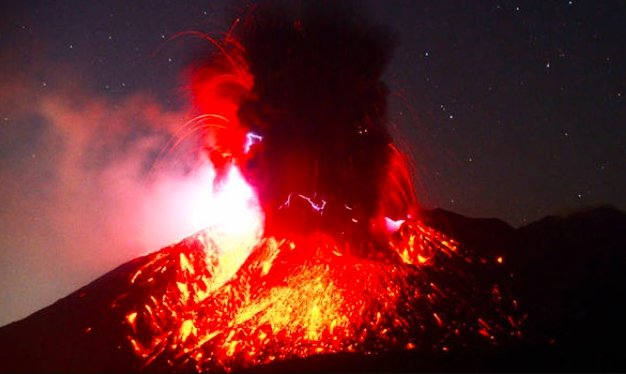 A major tourist attraction in southern Japan, the volcano has been spewing smoke and ash frequently since its eruption. Deputy Chief Cabinet Secretary Yoshihiko Isozaki said there was no immediate information on damage caused by the eruption. Also, Prime Minister Fumio Kishida instructed the government to "work with local municipalities to ensure that damage caused by volcanic eruptions is prevented."
The Sakurajima volcano has raised its alert level to level five due to flames and smoke spewing. Earlier it was in the third level. In addition, it is prohibited to enter the areas near the mountain.
According to Kagoshima City, both cities have 77 residents. Efforts are underway to evacuate them. Japan sits on what is known as the Pacific "Ring of Fire", so there are many active volcanoes in the region. Most of the world's earthquakes and volcanic eruptions have been recorded here.
Sakurajima was formerly an island, but expanded due to previous eruptions and is now attached to the Japanese peninsula. Japan last issued a warning in 2015 when Kuchinorabu in Kagoshima erupted.