KOR vs KYG: In AFC Asian Cup, South Korea and the Kyrgyz Republic face of each other today in the field. The game will kick start at 9:30 PM IST on 11th January 2019. The venue of the match is at Hazza Bin Zayed Stadium, in the Emirate of Abu Dhabi, City of Al Ain, United Arab Emirates.
This is the second match for both games. In the last five games, Kyrgyz Republic has won two games and lost three games whereas South Korea has won two games and drawn three games. Hence in today's game KOR vs KYG, it is predicted that South Korea will win against the Kyrgyz Republic.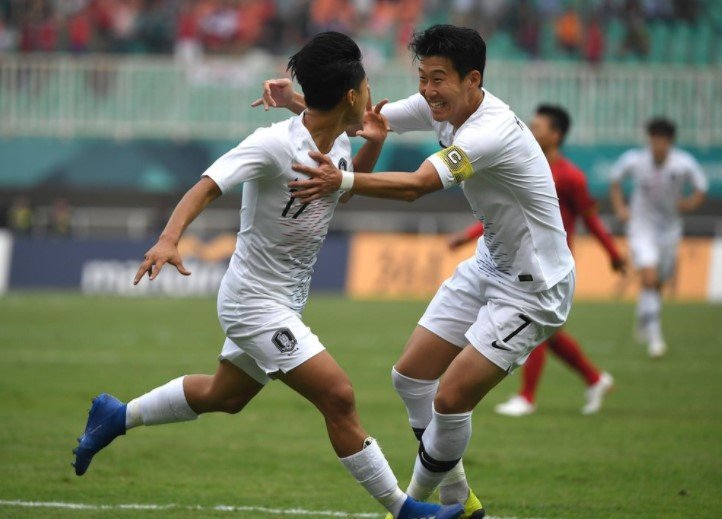 KOR vs KYZ Team News
For the Kyrgyz Republic, all the players are available for selection. Musabekov, Sagynbaev, Murzaev are the key players of the team. No South Korean player is expected to miss the match with an injury. Ki Sung-yueng, H. Hwang are the key players of the team.
KOR vs KYZ Playing XI
South Korea Playing XI: S. Kim (GK), Y. Lee, M. Kim, Y. Kim, J. Kim, W. Jung, S. Ki, J. Lee, J. Koo, H. Hwang, U. Hwang
Kyrgyz Republic Playing XI: P. Matiash (GK), V. Kichin, T. Kozubaev, D. Tagoe, K. Zhyrgalbek Uulu, A. Israilov, E. Bernhardt, F. Musabekov, B. Sagynbaev, V. Lux, M. Murzaev