Krishna Janmashtami 2017: Krishna Jayanthi is the most important festival in the Hindu Mythology which is celebrated as Birthday of Lord Krishna. The event comes in the auspicious Shravan month. Lord Krishna is the eighth avatar of Lord Vishnu. Krishna Jayanthi or Krishna Janmashtami falls on August 14th 2017 this year and the people are eager to celebrate the festival. Krishna Janmashtami 2017 is celebrating as 5244th birth anniversary of Lord Krishna.
On the day of Krishna Jayanthi Vaishvavism follow the tradition of Vrat and fastings during the Pooja. It is celebrated for 1-2 days by the devotees. According to Hindu Lunar Solar calendar, Krishna Janmashtami falls on Ashtami. Lord Krishna born at midnight to the parents Devaki and Vasudeva in the jail. Then the baby was given to the foster parents Nandbaba and Mata Yasodha.
Krishna Janmashtami is celebrated by all the people in India and it is also known as as Janmashtami, Krishnashtami, Saatam Aatham, Gokulashtami, Ashtami Rohini, Srikrishna Jayanti, Sree Jayanti. The day is celebrated as Dahi Handi in Maharashtra which is also known as Gopalakala. To reflect the true spirit of Lord Krishna, the devotees and people perform dance and songs and makes the atmosphere more energetic and healthy.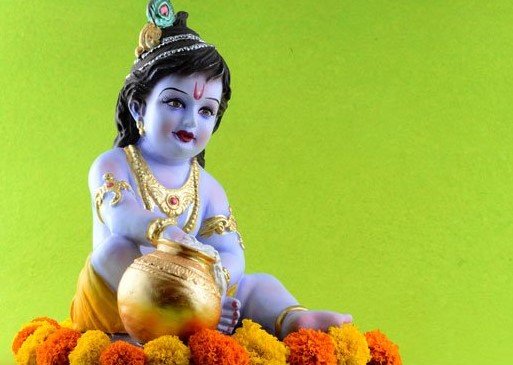 Krishna Janmashtami is declared as a Holiday all over the country for schools, colleges and Banks. It is celebrated in many institutions mostly in schools where students come as Krishna and Radha to celebrate the Krishna Jayanthi prior in the Institute. It is celebrated particularly in Mathura and Brindavan, along with major Vaishnava communities found in Manipur, Assam, West Bengal, Odisha, Madhya Pradesh, Rajasthan, Gujarat, Maharashtra, Karnataka, Kerala, Tamil Nadu, Andhra Pradesh and other regions.
Krishna Janmashtami Tithi Time & Pooja Vrat
Krishna Janmashtami celebrated on August 14 by all Hindus. Vaishnava Krishna Janmashtami is celebrated on August 15. The time for the Pooja is on Ashtami Tithi which begins from 7:45 on 14th August and ends on 5:39 on 15th August. On this day People will do fast and Vrat for the welfare their husband, Children and family. Unmarried women fast to get a good husband and children and the married women do fast for their family. It is well and good if both the Husband and Wife of the family do fasting.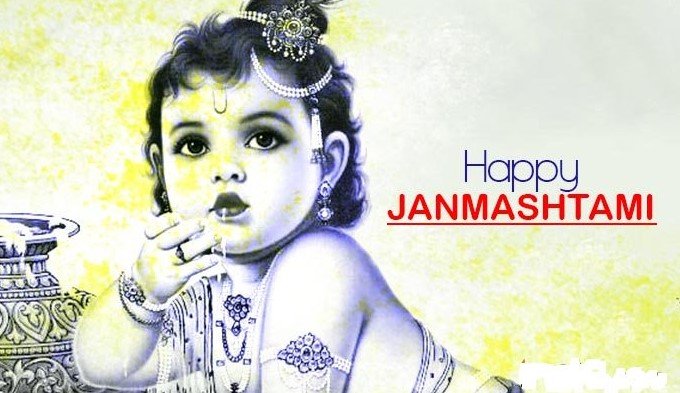 According to Hindu Mythology, people celebrate the Ashtami Tithi of this Shravan month as Krishna Janmashtami and devotees sing the Krishna song for the whole time and show their love for Lord Krishna. Meanwhile they do Pooja, Vrat for their family welfare and happiness.
Happy Krishna Janamashtami to all. May the Lord Krishna brings happiness and peace to his devotees and all dear and near ones.