MOS vs ANA: In EuroLeague Basketball, the basketball teams of CSKA Moscow and Anadolu Efes play against each other today in the field. The match will start at 10:30 PM IAT on 4th February 2020. The venue of the match is at Sports Swimming Complex CSKA. It is a note that since 2000, CSKA Moscow has won 19 times in the 22 head-to-head games against Anadolu Efes.
Moscow is on a 10-game winning run against Efes. In the points tab;e of EuroLeague, Anadolu Efes is at the top while CSKA Moscow is at the second place. CSKA Moscow will be targetting this game to assert their dominance in this competition. Hence in this match MOS vs ANA, it is predicted that CSKA Moscow will win against Anadolu Efes.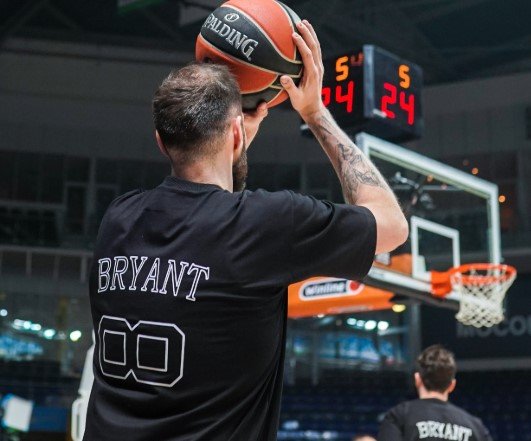 MOS vs ANA Team News
CSKA Moscow remains without Will Clyburn, who is expected to be out for several weeks due to a knee injury. Janis Strelnieks is also out of this game with an injury. Howard Sant-Roos, Joel Bolomboy, and Darrun Hilliard are considered as doubtful and will be evaluated before the game. Bryant Dunston will miss the game for the visitors due to an ankle injury. He is the only injury absentee for Anadolu Efes ahead of this game.
MOS vs ANA Probable Lineup
CSKA Moscow: Howard Sant-Roos, Johannes Voigtmann, Kyle Hines, Mike James, Nikita Kurbano
Anadolu Efes: Shane Larkin, Vasilije Micic, Tibor Pleiß, Chris Singleton,
James Anderson
MOS vs ANA From Bench
CSKA Moscow: Daniel Hackett, Joel Bolomboy, Ron Baker, Semen Antonov, Darrun Hillard
Anadolu Efes: Krunoslav Simon, Rodrigue Beaubois, Sertac Sanli, Alec Peters, Adrien Moerman, Dogus Balbay
MOS vs ANA Team Squads
CSKA Moscow Team: Johannes Voigtmann, Daniel Hackett, Joel Bolomboy, Ron Baker, Semen Antonov, Darrun Hillard, Kyle Hines, Mike James, Nikita Kurbanov, Howard Sant-Roos (Questionable)
Anadolu Efes Team: Shane Larkin, Vasilije Micic, Tibor Pleiß, Krunoslav Simon, Rodrigue Beaubois, Sertac Sanli, Alec Peters, Adrien Moerman, Dogus Balbay, Chris Singleton, James Anderson