SIN vs NEP: The second match of Singapore T20I Tri-Series 2019 is between Singapore and Nepal which is scheduled today. The match will start at 11:30 AM GMT, at 5:00 PM IST on 28th September 2019. The venue of the match is at Indian Association Ground, Singapore.
Nepal lost its opening game at the hands of Zimbabwe by 5 wickets despite putting up a good fight. The double round-robin concept in this series will give ample opportunities to all the three teams to get to the top. Hence in this match SIN vs NEP, it is predicted that Singapore will win against Nepal.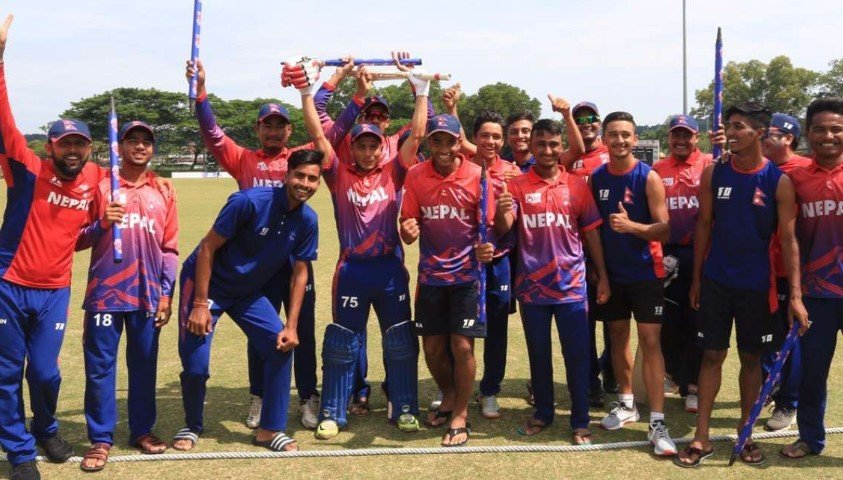 SIN vs NEP Playing XI
Singapore Playing XI: R Rohan, S Chandramohan, Tim David, Manpreet Singh, N Param, A Dutta, J Prakash, Amjad Mahboob, A Krishna, S Vijaykumar, V Baskaran.
Nepal Playing XI: Paras Khadka, Abinash Bohara, Ishan Pandey, Aarif Sheikh/Rohit Kumar Paudel, Dipendra Singh Airee, Kushal Malla, Binod Bhandari, Sundeep Jora, Sompal Kami, KC Karan, Abinash Bohara, Sandeep Lamichhane.
SIN vs NEP Team Squad
Singapore Team: Amjad Mahboob(c), Manpreet Singh(w), Janak Prakash, Aahan Gopinath Achar, Aryaman Sunil, Avi Dixit, Rohan Rangarajan, Sidhant Singh, Tim David, Aritra Dutta, Rezza Gaznavi, Anantha Krishna, Arjun Mutreja, Selladore Vijayakumar, Vinoth Baskaran, Surendran Chandramohan, Navin Param, Utsav Rakshit
Nepal Team: Ishan Pandey, Paras Khadka(c), Aarif Sheikh, Dipendra Singh Airee, Kushal Malla, Binod Bhandari(w), Sundeep Jora, Sompal Kami, KC Karan, Sandeep Lamichhane, Sushan Bhari, Rohit Paudel, Pawan Sarraf, Lalit Rajbanshi, Abinash Bohara