Vaikuntha Ekadashi: Vaikuntha Ekadashi is the most auspicious festive day for Hindus which is dedicated to Bhagvan Srihari Vishnu and falls on the eleventh day of every lunar fortnight in the Hindu calendar. It mostly falls on Margazhi month of Tamil Calendar and in Dhanur Masa as per Telugu Calendar. Vaikuntha Ekadashi is also known as Mukkoti Ekadashi, as people believe that by observing fast on this day they will get Vaikunth Dham after Death. That is their belief is that they would directly be sent to heaven after death.
In Kerala, Vaikuntha Ekadashi is known as Swargavathil Ekadasi. Vaikuntha Ekadashi is celebrated with great importance in Tirupati Balaji Temple. The officials are prepared to provide facilities to pilgrims like food, water, sanitation, medical services. Over four lakh water packets and one lakh buttermilk sachets, food items like Pongal, Upma, Sambar Annam, Perugu Annam for two lakh devotees will be provided in Tirupathi. In all local area, Lord Vishnu temple will be decorated in a grand manner for the celebration of Vaikuntha Ekadashi.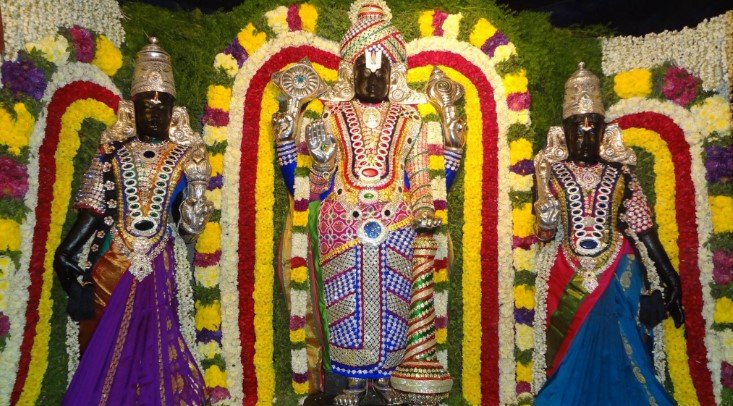 Vaikuntha Ekadashi Time & Date
Ekadashi Tithi Begins = 01:46 PM on December, 29, 2017
Ekadashi Tithi Ends = 11:24 PM on December, 29, 2017
Special Arrangements on Vaikuntha Ekadashi
Trichy Corporation has made many facilities for the devotees who visit Srirangam for Vaikunta Ekadasi festival. Arrangements such as Mobile toilets and Drinking water are made for the devotees and the Supervisory system would take care of those facilities for the public. In the same way, Tirupathi temple has also provided many facilities for the devotees.
I wish you all a very happy Vaikuntha Ekadashi 2017 and let it brings peace and happiness to you and your family and advance Happy New Year 2018.