Velaikkaran Movie Review: Most awaited movie of this year is Sivakarthikeyan's Velaikkaran. It is released in theatres worldwide today on December 22. Velaikkaran is the Indian Tamil action thriller drama written and directed by Jayam Raja. The film features Sivakarthikeyan, Fahadh Faasil, Nayanthara, Prakash Raj, Sneha, RJ Balaji in the lead role.
The reasons to watch this Velaikkaran movie is because Fahadh Faasil a well-known actor Mollywood is given his first entry to Kollywood through this movie. The audio of the songs is already released which has got the good audience response as the music was composed by young star Anirudh. Nayanthara has given the stunning performance after Aram and first-time romance with Sivakarthikeyan. Mohan Raja who directed Thani Oruvan with Nayanthara became a success and hope this Velaikkaran to be like the same as it is own subject.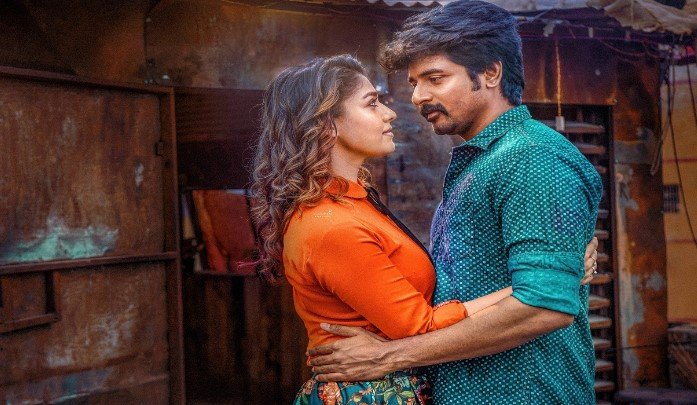 Velaikkaran Story Plot
In the Velaikkaran movie, Sivakarthikeyan seems to be in the serious role. So far he came on screen with happily come comedy role. But this time Sivakarthikeyan is in the serious role as Arivu where he explored his emotions. Each and every actor in the movie delivers a message and have an important role. Fahaadh Faasil has performed his best and Nayanthara as usual her acting has no words to say. She is gorgeous and perfectly apted for the role.
The movie makes every single man think about the society. Thus the movie talks about the serious issue. The story of Velaikkaran is revolving around advertising industry. That is how the corporate company deceive consumers through marketing. Sivakarthikeyan plays the role of a worker, who fights for his rights in a corporate company.Sneha, Prakash Raj, RJ Balaji, Sathish, Vijay Vasanth, Robo Shankar, Thambi Ramaiah, Rohini, and others are playing the best roles in the film.
Velaikkaran Audience Response
The audience so far commented are fully satisfied with the Raja's concept and it makes each one of them think about the issue. Nayanthara has more scenes in the first half rather than the second. Sivakarthikeyan has seen serious acting and Fahadh Faasil is good in his performance. The message is packaged well with the good screenplay. Hope this will hit the Box office for sure.
Velaikkaran Movie Rating
Velaikkaran is the worth watching movie for this weekend with friends and family which has been released for the Christmas holidays.
The rating of the movie Velaikkaran is 3.5 out of 5 (3.5/5).