Verge (XVG): This is one of the big coins of the week in the cryptocurrency world. Within a week, it reached its highest Market Cap in its lifetime. The coin created at the end of 2014 under the DogeCoinDark. In last year, it was rebranded to the name Verge.
If you like to invest on Verge, then you can make instant anonymous transactions. It is virtually untraceable. The company achieved it by using the advanced technology in the blockchain with the services like TOR, I2P and clearnet electrum. Both of these two hides your personal data like location, IP addresses. So, the transactions are completely Untraceable.
Using the Simple Payment Verification, the mobile transaction is easy here. Also, the transaction speed is 30 sec averaged. When to compare with the PIVX, Monero, and even in Bitcoin. You can't do with the Obfuscates User IP Addresses and anonymous mobile transaction.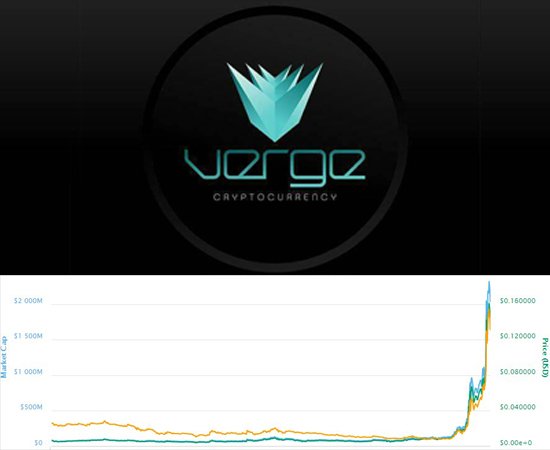 The basic concept of this cryptocurrencies are anybody, it means, all the members of the community can able to give their inputs in the decisions. All the projects carrying which all carried by the companies are an open source.
Price of Verge: As said early, this coin is enjoying this week by rising high. It jumped by 800 percent in between the dates of 12th December and 19 December. At present, it trading at $0.134044 USD in 21st December.
How do you buy it: Use the official website and Android Verge wallet app to send and receive coins.
In the last update by the Verge in social media, it reads: due to the overwhelming demand of our electrum servers, and the servers operated by members of the community, we will be launching several new electrum servers tomorrow, and opening a site with a detailed list of our tor, i2p, and clearnet electrum servers.
Is there any risks: Not only in this coin, it is suitable for all other coins in the cryptocurrency world. You should be very careful. Especially, you need more careful when using the direct, P2P platforms to sell and buy coins.