BAH vs MLD: The 3rd match of  ACC Western Region T20 at Al Amarat is between Bahrain and Maldives which is scheduled on 21st January 2019. The match will start at 11:00 AM IST. The venue of the match is at Al Amerat Cricket Ground Oman Cricket (Ministry Turf 1).
While the Maldives started their campaign against Kuwait, Bahrain faced Suadi Arabia in their first encounter. Bahrain has won their first match against Saudi Arabia. Hence in today's match BAH vs MLD, it is predicted that Bahrain will win against the Maldives.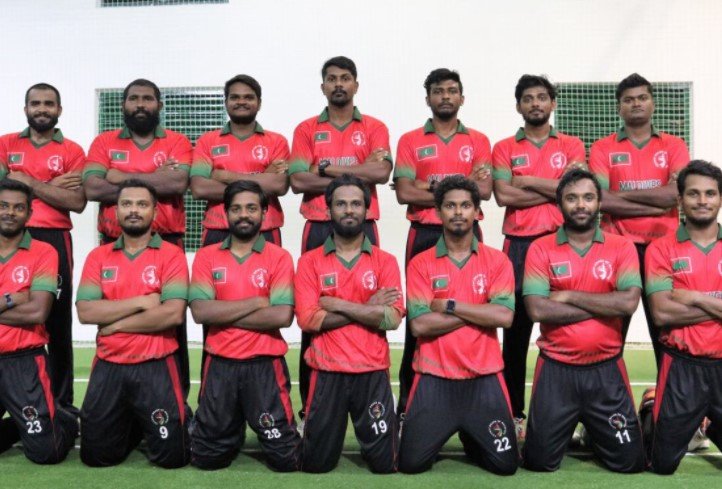 BAH vs MLD Playing XI
Bahrain Playing XI: Imran Ali Butt, Shahbaz Badar, Sarfaraz Thulla, Fiaz Ahmed, Adil Hanif (c), Anasim Khan, Tahir Dar, Babar Ali, A Uddin, Qasim Zia, Imran Javed
Maldives Playing XI: Mohammad Azzam, Mohammed Rishvan, Ibrahim Nashath, M A Ganee, HH Rasheed, Ahmed Hassan, Adam Nasif Umar, Mohammad Mahfuz, Hassan Ibrahim, Mohammed Saafee, A Ameel Mauroof
BAH vs MLD Team Squads
Bahrain Team: Imran Ali Butt (C), Satya Rumesh, Babar Ali, Shahbaz Bader, Junaid Niazi, Anasim Khan, Tahir Dar, Imran Javed, Qasim Zia, Zeeshan Abbas, Rafi Ahmed, Sarfaraz Ali, Ammad Uddin, Adil Hanif.
Maldives Team: Mohamed Mahafooz(c), Hassan Ibrahim, Hassan Haziq Rasheed, Mohamed Azzam, Ibrahim Rizah, Ahmed Ameel Mauroof, Ismail Ali, Mohamed Mohamed Rishwan, Hassan Shaof, Adam Nasif Umar, Muaviath Abdul Ganee, Saafee Saed, Ismail Nazuwan Badheeu, Ibrahim Nashath.