DHS vs RPC: The 14th match of Dhangadi Premier League at Dhangadi is between Dhangadhi Stars and Rupandehi Challengers which is scheduled today. The match will start at 8:45 AM IST on 18th February 2019. The venue of the match is at Fapla International Cricket Ground, Dhangadi.
In the last three head to head records between these two sides, Dhangadhi Stars has won all the matches against Rupandehi Challengers. This is the fifth match for both teams in this series. Hence in this match DHS vs RPC, it is predicted that Dhangadhi Stars will win against Rupandehi Challengers.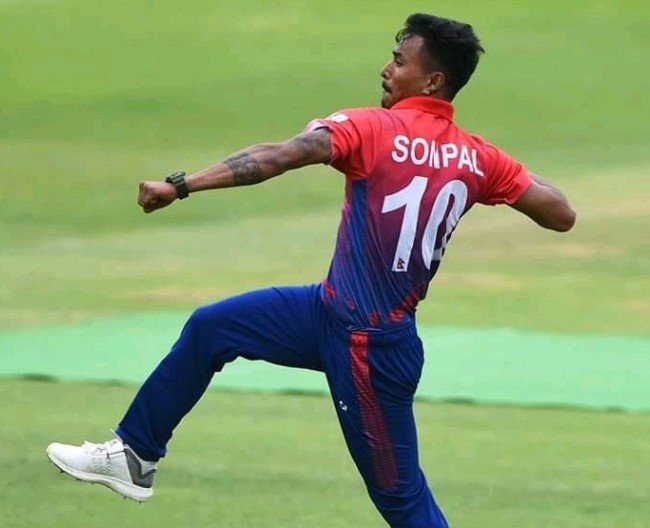 DHS vs RPC Playing XI
Dhangadhi Stars Playing XI: Raju Rijal, Sunil Dhamala, Amit Shrestha, Pawan Saraf, Sandip Rajali, Sompal Kami, Rohan Mustafa, Amir Hayat, Saurabh Khanal, Robeen Chhetri, Bipin Khatri
Rupandehi Challengers Playing XI: PS Airee, B Bhandari, Babar Hayat, S Sunar, S Maharjan, B Sharki, Puneet Mehra, B Regmi, K Karki, Bikram Sob, LS Bhandari
DHS vs RPC Team Squads
Dhangadhi Stars Team: Bipin Khatri, Amir Hayat, Rohan Mustafa, Robeen Chhetri, Sipesh Shrestha, Dhiraj Shahi, Saurabh Khanal, Amit Shrestha, Hari Bahadur Chauhan, Pawan Saraf, Raju Rijal, Sandip Rajali, Sompal Kami, Krishna Ayer and Sunil Dhamala.
Rupandehi Challengers Team: Puneet Mehra, Puran B.K, Bhim Sharki, Pradeep Airee, Bikram Sob, Sumit Maharjan, Suraj Darai, Sandeep Sunar, Sher Malla, Anil Kharel, Babar Hayat, Basant Regmi, Binod Bhandari, Krishna Karki and Lalit Bhandari