ESP vs SER: In FIBA Basketball World Cup 2019, the basketball teams Spain and Serbia play against each other today. The match will start at 06:00 PM IST on 8th September 2019. The venue of the match is at Wuhan Gymnasium, in Wuhan, China.
It was Spain's first game in the 2nd round and the win helped them book their place in the quarter-finals. Serbia ripped the Mickey out of Puerto Rico in the first game in the 2nd round, beating the Carribean Island team 90-47 to book a place in the quarter-finals. Hence in this match ESP vs SER, it is predicted that Spain will win against Serbia.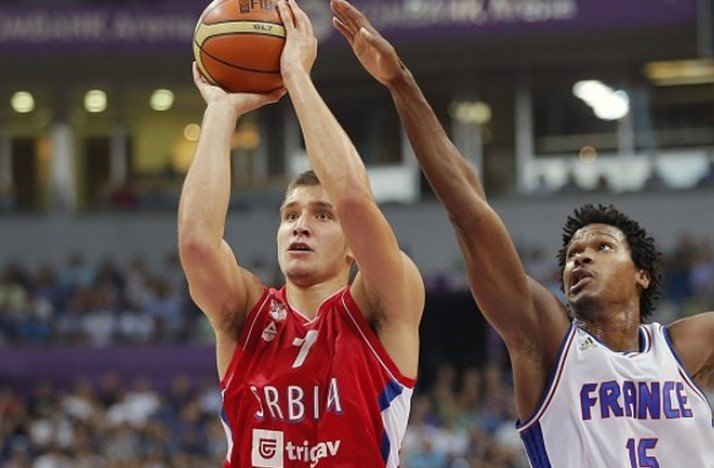 ESP vs SER Team News
No injury concerns for the World No-2 Basketball team in the world for Spain. Willy Hernangomez will be looking for more minutes on the court. Like Spain, Serbia have no injury concerns ahead of this game.
ESP vs SER Probable Lineup
Spain: Victor Claver, Marc Gasol, Juan Hernangomez, Rudy Fernandez, Ricky Rubio
Serbia: Nikola Jokic, Stefan Bircevic, Vladimir Lucic, Bogdan Bogdanovic, Stefan Jovic
ESP vs SER from Bench
Spain: Willy Hernnagomez, Quino Colom, Xavi Rabasceda, Pau Ribas, Sergio Lull, Pierre Oriola
Serbia: Boban Marjanovic, Vasilije Micić, Marko Guduric, Marko Simonovic, Nemanja Bjelica, Nikola Milutinov, Miroslav Raduljica
ESP vs SER Team Squads
Spain Team: Marc Gasol, Ricky Rubio, Juancho Hernangómez, Willy Hernangómez, Pierre Oriola, Xavi Rabaseda, Pau Ribas, Víctor Claver, Javier Beirán, Rudy Fernández, Quino Colom, Sergio Llull
Serbia Team: Stefan Jovic, Boban Marjanovic, Nikola Jokic, Marko Simonovic, Stefan Bircevic, Nikola Milutinov, Vasilije Micic, Marko Guduric, Bogdan Bogdanovic, Nemanja Bjelica, Vladimir Lucic, Miroslav Raduljica