PUR vs ITA: In FIBA Basketball World Cup 2019, the basketball teams Puerto Rico and Italy play against each other today. The match will start at 02:00 PM IST on 8th September 2019. The venue of the match is at Wuhan Gymnasium, in Wuhan, China.
Puerto Rico's only loss in the first-round game against Spain, a 63-73 defeat in Game-2. Italy fell down to Spain 60-67 in their first game in the 2nd round. It was their second loss in four games at the 2019 FIBA World Cup with the other one coming against Serbia. Hence in this match PUR vs ITA, it is predicted that Italy will win against Puerto Rico.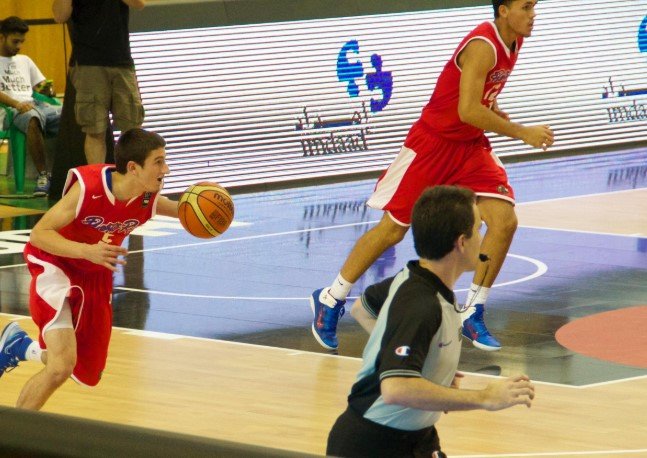 PUR vs ITA Team News
There are no injury concerns ahead of the match for Puerto Rico. Giampaolo Ricci, Brian Sacchetti, and Nicolo Melli are not with the squad for Italy.
PUR vs ITA Team Squads
Italy Team: Paul Biligha, Luca Vitali, Amedeo Della Valle, Marco Belinelli, Danilo Gallinari, Daniel Hackett, Amedeo Tessitori, Awudu Abass, Alessandro Gentile, Luigi Datome, Ariel Filloy, Jeff Brooks
Puerto Rico Team: Isaiah Pineiro, Jorge Bryan Diaz, Angel Rodriguez, Ramon Clemente, Devon Collier, Gary Browne, Gian Clavell, Alexander Franklin, Christopher Brady, David Huertas, Renaldo Balkman, Javier Mojica
PUR vs ITA Probable Lineup
Puerto Rico: Gary Browne, Alex Franklin, Jorge Diaz, Renaldo Balkman, David Huertas
Italy: Danilo Gallinari, Luigi Datome, Paul Biligha, Marco Belinelli, Daniel Heckett
PUR vs ITA from Bench
Puerto Rico: Angel Rodriguez, Ramon Clemente, Isaiah Pineiro, Javier Mojica, Devon Collier, Gian Clavell
Italy: Alessandro Gentile, Jeff Brooks, Amedeo Della Valle, Awudu Abass, Luca Vitali, Amedeo Tessitori, Ariel Filloy