Motta Shiva Ketta Shiva Movie Review: Motta Shiva Ketta Shiva is remake of the Telugu film (2015) Pataas directed by Sai Ramani, starring Raghava Lawrence (as Shivakumar IPS) and Nikki Galrani (as Jaanu) in the leading roles. After the big success of Kanchana 2, Raghava's next attempt as Ketta Shiva is hit the screen. Shiva (Lawrence) is a corrupt IPS officer who gets transferred himself to Hyderabad for seeking revenge his father Krubakaran (Sathyaraj) DGP of Andhra Pradesh. He misunderstood that his father is the reason for the death of his mother and sister where Krubha actually left his wife in the hospital to save several families in a riot.
Motta Shiva Ketta Shiva Movie Review, Rating, Story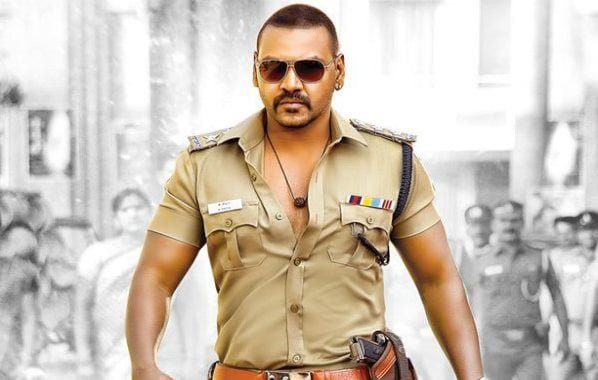 Unaware of this, Shiva left Krubha joined an orphanage and become an IPS officer. In Hyderabad he misuses his power, also encourage a local MP GK (Ashutosh Rana) who has become a huge headache to Krubha. By this way he take revenge his father. During his life at Hyderabad, he met Jaanu (Nikki Galrani) journalist working for TV5 and Kavya, a deaf-mute philanthropist who works in a coffee shop. He fall in love with Nikki but she rejected shiva because of his activities. At this time, kavya was killed by GK's brother sanjay (Vamsi Krishna) when she tries to save a girl from him. Shiva who thinks kavya as his sister turns against GK. After knowing the truth Shiva and Krubha are united, while Subhash (Rajendran) also join with them.
Motta Siva Ketta Siva Movie Review
The climax is mixed with thrill and action it will increase the heartbeat of the audience, whether shiva is won his challenge or not. The music is done by Amresh Ganesh "lo lo lo local", and the remix of "Adaludan paadalai kettu" are a treat to eyes and ears.
Motta Siva Ketta Siva Movie Rating
The movie is earning casual rating by all leading critics and general audience. The film has rated from 2 to 2.5 out of 5 star by leading film reviewers.