Parris Jeyaraj Movie: Parris Jeyaraj is an upcoming Indian Tamil-language romantic comedy directed by Johnson K, and produced by K.Kumar of Lark Studios. Santhanam will be screening in this movie after Biskoth. It will be a special movie as it is getting released for this Valentine week 2021. The movie got released in theatres on 12th February 2021.
The film stars Santhanam, Anaika Soti and Motta Rajendran. The film's music is composed by Santhosh Narayanan, with cinematography handled by Arthur A. Wilson and editing by Prakash Babu. The producers already released the romantic comedy film with Santhanam A1. This film Parris Jeyaraj also carries the same cast of A1.
The trailer and songs of the movie was already released. All the songs were gaana songs and it is a gaana album as Santhanam plays the role of Gaana singer in the movie. Songs were already hit and two minutes trailer was also out which got huge response from the audience. Satellite rights of Parris Jeyaraj movie was bought byy SUN Network. Also, the digital rights of the movie was by SUN NXT.
As expected, Parris Jeyaraj movie is also like A1 as the same combo was united. It is absolutely fun filled movie released for this weekend which is must watchable with your love, friends and family. Parris Jeyaraj movie is getting positive reviews everywhere. The upcoming movies of Santhanam are Sarvar Sundaram, Dikkilona, and Sabapathy which are to be released.
Parris Jeyaraj Story Plot
The movie revolves around Jeyaraj (Santhanam) who lives in North Chennai with his family and friends. He was the one who will be in all functions of area, colleges, bus and all as he does gaana song in every occasion. But his first love was broken up and he was vexed from that. Professor come Lawyer is the reason behind his break up.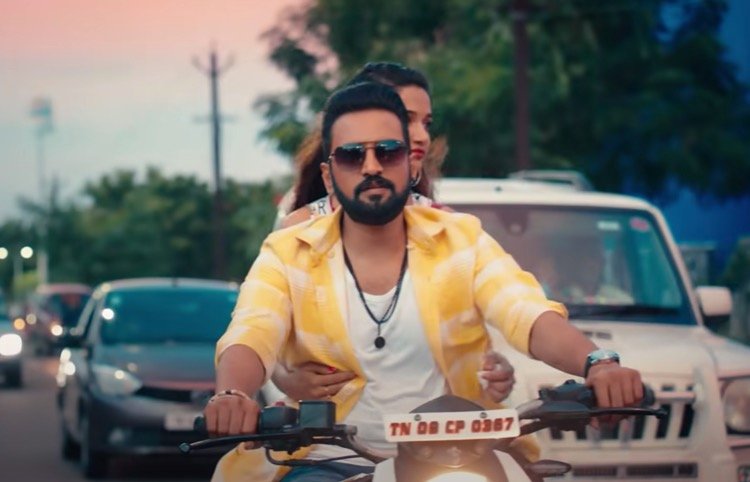 However Jeyaraj finds his true love and tried to tie the knot for the girl. When he tries to tie the knot there comes the lawyer and says something and marriage was stopped. The story ends with what Jeyaraj will do whether he marries his true love or not?
Parris Jeyaraj Review
@iamsanthanam anna is back 💥💯

Super Hit For Parris jeyaraj movie 💪#ParrisJeyarajFromToday #ParrisJeyarajFDFS#ParrisJeyaraj pic.twitter.com/FQMfpua4wk

— ༺SANTA Karthick༻ (@Karthick_Santa) February 12, 2021
The director has taken the movie with fun filled romantic entertainer which is apt for this Valentines day special. The movie Parris Jeyaraj is getting positive reviews everywhere. The rating of this Parris Jeyaraj movie will be 3/5.
Thus Parris Jeyaraj will be the best movie for the week to enjoy this Valentine day which will make it special. Celebrate the weekend by watching this movie in theatres with your love,  friends and family.
Also Read: Telugu Akshara Movie Review