SL U19 vs AUS U19: The second youth ODI of Australia Under-19s tour of Sri Lanka at Colombo is scheduled on 5th January 2018. The match will start at 10:00 AM IST. The venue of the match is at P Sara Oval, Colombo.
Australia is expected to come out unchanged after a winning start in the series, while the hosts might make a change or two. K Mishara scored a fantastic hundred in the first game of the series. Hence in today's match SL U19 vs AUS U19, it is predicted that Australia U19 will win against Sri Lanka U19.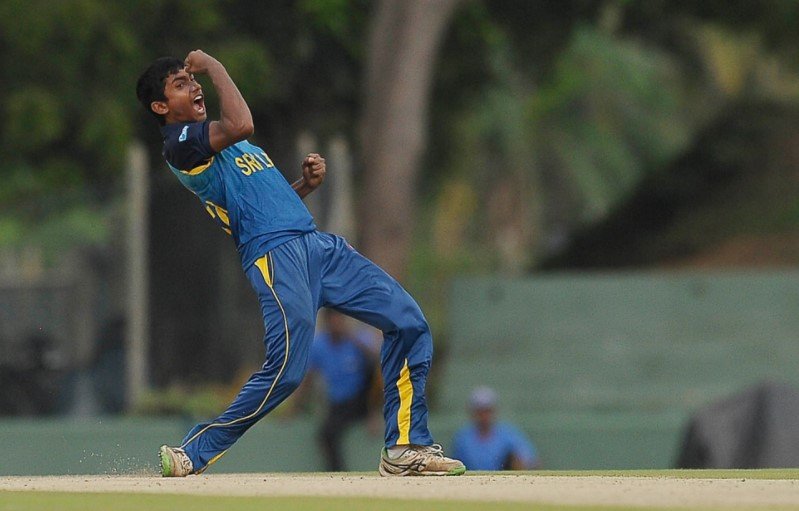 SL U19 vs AUS U19 Playing XI
Sri Lanka U19 Playing XI: K Mishara, GS Dinusha, A Tharindu, Mohamed Samaaz, N Danajya Perera, ND Paranavithana, R de Silva, R Sanjaya, A Daniel
Australia U19 Playing XI: BJ Holt, W Sutherland, CB Hunter, S Fanning, K Oates, O Davies, J Kann, Z Evans, JA Freeman, T Sangha, M Willans
SL U19 vs AUS U19 Team Squads
Sri Lanka U19 Team: A Daniel, PN de Silva, R de Silva, GS Dinusha, TA Kahaduwaarachchi, K Lakshan, D Madushanka, K Mishara (wk), Mohamed Samaaz, ND Paranavithana, ND Perera (c), R Sanjaya, A Tharindu, DS Thilakaratne and C Wijesinghe.
Australia U19 Team: W Sutherland (c), I Carlisle, O Davies, Z Evans, S Fanning, JA Freeman, L Hearne, BJ Holt (wk), CB Hunter, J Kann, L Marshall, K Oates, T Sangha and M Willans.