GoHire AppSumo: Nowadays in any business hiring new employees to the company is a complex process.  Particularly hiring the talented and right people to the company is a tedious process. Whenever the company grow, there is a need to manage the hiring process in an organised manner.
AppSumo is a platform that offers weekly deals on the best tools for creating, growing, and scaling your online business. To make the hiring easier, AppSumo comes with an amazing deal, GoHire. If you are an entrepreneur, blogger, marketer, small business owner, digital agency owner or anyone who is associated with online this deal AppSumo GoHire helps you to bring right employees for you.
What is GoHire?
AppSumo says, "GoHire is easy-to-use online recruitment software for managing and hiring job applicants." Normally, this is valued at $1949. But with this amazing AppSumo deal, you can grab lifetime access to GoHire's enterprise plan for just $49!
GoHire is a collaboration tool for companies to put all their hiring in one place. Launched in 2016, GoHire is growing rapidly with companies all over the world using our hiring tools to transform how they recruit. From big tech companies to local restaurants, GoHire helps companies recruit better.
Features of GoHire
Build an Employer Brand
GoHire helps to reach out to more applicants. It helps to Get better employer branding tools and capture the candidates you want. Candidates can be eliminated if they don't work or not user-friendly. Candidates with the perfect application process can be optimized for work.
2. Post to Multiple Job Sites
GoHire helps to Increase your job advert exposure and simplify how you hire. We can easily Organise applicants from multiple sources effortlessly.
3. Track Applicants
GoHire is the most popular applicant tracking system for startups and SMEs that makes hiring employees unbelievably easy. It helps us to Manage multiple jobs at the same time, organised into teams, switch seamlessly between each one to stay on top of your hiring and keep all your jobs organised.
4. Schedule Interviews
GoHire helps in interview schedule to be kept in one place. It Keeps organised, filter by jobs, interview stage, attendee, and location to drill down to the specific interviews you want to see. It also saves hours when you can manage your interviews in seconds.
5. Evaluate & Hire
GoHire Hire new employees with more intelligence, and less effort. Collaborate with your entire team and analyse, evaluate, and hire your preferred candidates painlessly. No more digging through emails and paper notes to find that one snippet of information. It helps in the immediate decision of hiring.
GoHire Pricing
There are totally five plans in the GoHire software. Forever free using of the app which means $0/month, is for Ideal for occasional job advertisers in which only one user and one job slot are available.
GoHire is Great for small businesses to manage to hire for $49/month which offers 3 Job slots and Unlimited users. It also helps for Growing business for the price $69/month which offers five job slots and unlimited users. This plan is helpful for startups and growth-focused teams.
There is an advanced plan for $99/month which is perfect for SME's actively hiring staff. It offers nine job Slots and unlimited users. Another plan for Enterprise is for $149/month, which will be fantastic for high volume job advertisers. It provides unlimited job slots and Unlimited users.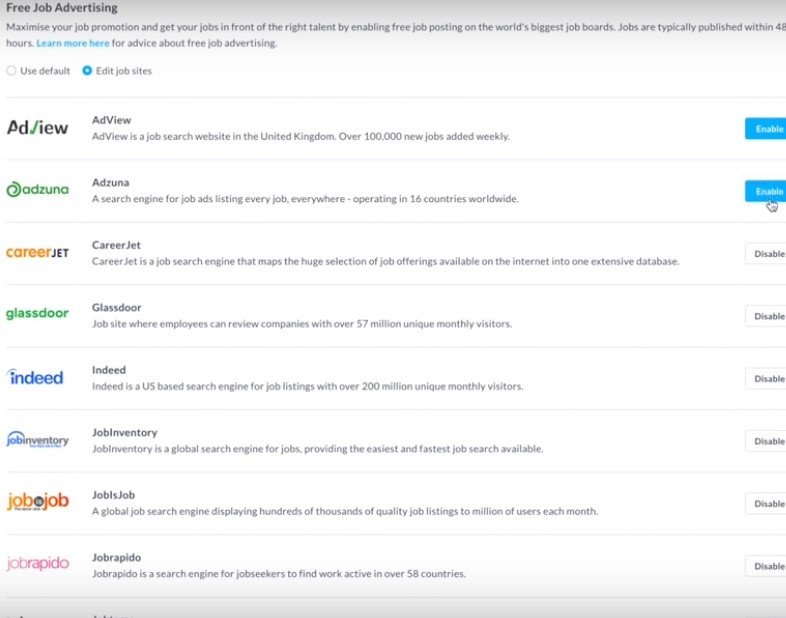 In all these plans GoHire provides custom Domain and 24/7 support. GoHire's Enterprise Plan goes for $149/month, but with AppSumo, you can grab lifetime access to GoHire's Enterprise plan for just $49!
Need for GoHire
An inefficient recruitment process that results in bad hires can have serious negative effects on your business and bank account. But GoHire makes sure that doesn't happen by attracting top candidates and streamlining the hiring process. It only helps to select the efficient candidates for the company.
Retail Price: $149/month
AppSumo Price: $49 (Lifetime Access)
About GoHire
GoHire is designed with simplicity in mind. With effortless navigation, where you and your team save valuable time. And unlike other platforms, candidates can communicate in real-time with your applicants, respond to interview requests, and access secure job offers, anytime, anywhere. In addition, GoHire's unique application widget gives candidates a sleek and frictionless experience they won't get elsewhere.