Appsumo ZeroIn: AppSumo offers most of the useful software tools in deal every week. Using this opportunity any entrepreneur, small organization, and freelancers can develop their business. Likewise, ZeroIn is a tool that is in the deal available this week in AppSumo.
ZeroIn lets you collect targeted business data from LinkedIn and then verify emails to use for your outreach campaigns. This tool helps to maximize the potential of LinkedIn for your prospecting goals and also to verify business emails and account information.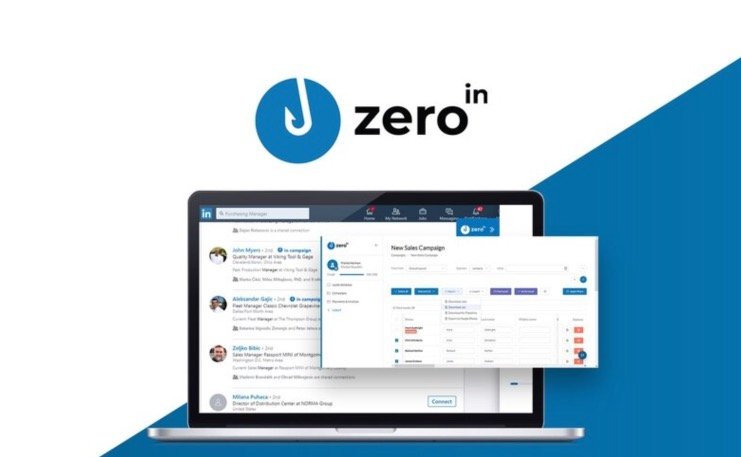 ZeroIn will have your prospecting lists overflowing with great leads. ZeroIn can find the information regardless of whether your LinkedIn account is free or paid, so all you need to do is select your search criteria and watch it go. You can Collect emails, phone numbers, job titles, and 26 other data points from LinkedIn.
ZeroIn Features
The ZeroIn Chrome plugin uses unique five-point verification technology to validate business emails in real-time, minimizing bouncebacks. The plugin lets you know if you already have an email address to keep your lists clean of duplicates. The main features of ZeroIn include
Find and verify business emails and data through LinkedIn for high-quality leads
Update and compile business information in bulk, plus create separate email campaigns for segmented outreach
This tool ZeroIn suits best for Growth hackers and sales development reps who want to effectively use LinkedIn data for client prospecting. Also, this will be the best alternative tool to ContactOut.
ZeroIn tool has user portal where you will be able to access a Customer Relationship Management (CRM) tool where you can edit, update, move, or export data to Excel, Google Drive, CVS, or Pipedrive. You can use the bulk extraction feature to export data to Excel, Google Drive, and more.
You can upload to ZeroIn from the user portal to get all your business emails verified using the same precise system. You can also extract company data without the verified emails, in case you want to get a better idea of your target audience for content or other initiatives.
ZeroIn Pricing
Thus, ZeroIn gives you verified business emails and data to find the perfect collection of leads for all your prospecting, plus screens the emails you already have. The actual price of the tool ZeroIn is $78.00, but AppSumo offers it in a deal for low price $49 which will be a lifetime offer for a limited period of time.