BANU23 vs MLD: The second match of Bangladesh Under-23s tour of Nepal at Kirtipur against the Maldives is scheduled to play today. The match will start at 08:45 AM IST on 4th December 2019. The venue of the match is at Tribhuvan University International Cricket Ground, Kirtipur.
Najmul Hossain-Shanto will lead the Bangladesh side in the tournament. Mohamed Mahfooz will lead the Maldives side in the competition. There is no injury update for both sides. Hence in this match BANU23 vs MLD, it is predicted that Bangladesh U23 will win against the Maldives.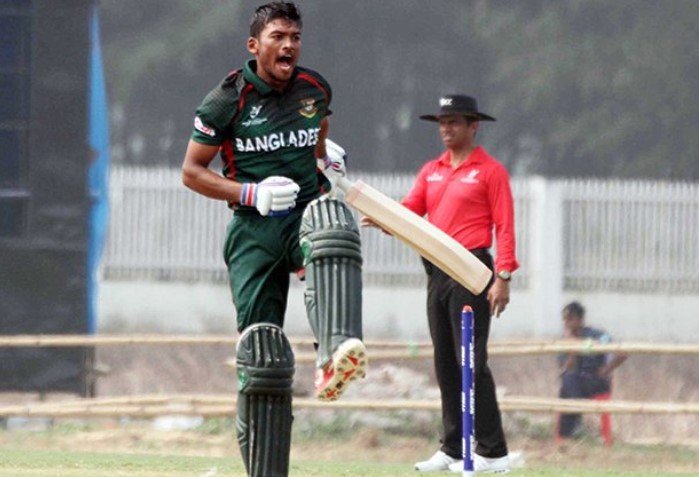 BANU23 vs MLD Playing XI
Bangladesh U23 Playing XI: Afif Hossain, Soumya Sarkar, Najmul Hossain (C), Yasir Ali, Naim Sheikh, A Hider, Zakir Hassan, Hasan Mahmud, Minhajul Abedin, Mehedi Hasan Rana, and Sumon Khan.
Maldives Playing XI: Mohamed Rishwan, Ahmed Hassan, Mohamed Azzam, Rassam Rasheed, Adam Nasif, Ibrahim Hasan, Mohamed Mahfooz (C), A Mauroof, L Shfeeq, Ibrahim Razan, and Leem Shafiq.
BANU23 vs MLD Team Squads
Bangladesh U23 Team: Najmul Hossain(C), Zakir Hasan, Naim Sheikh, Yasir Ali, Afif Hossain, Minhajul Abedin, Soumya Sarkar, Tanvir Islam, Mahmud Hasan, Mehedi Hasan, Sumon Khan, Abu Hider, Mahadi Hassan, and Mahidul Islam.
Maldives Team: Mohamed Mahfooz (C), Mohamed Azzam, Ahmed Hassan, Ameel Mauroof, Rassam Rasheed, Hassan Ibrahim, Mohamed Rishwan, Adam Nasif, Ibrahim Rizan, Leem Shafeeq, Yoosuf Azyan Farhath, Mohamed Ivan, Nazuwan Badeeu, and Ibrahim Raid.