ESP vs POL: In FIBA Basketball World Cup 2019, the basketball teams Spain and Poland play against each other today. The match will start at 06:30 PM IST on 10th September 2019. The venue of the match is at Shanghai Oriental Sports Center, in Shanghai, China.
World No-2 Spain beat Serbia 81-69 in a high-profile encounter in the FIBA World Cup and clinched a spot in the quarterfinals. Poland's best ever show in the FIBA World Cup since 1967, the tournament which was also their last at this level. Hence in this match ESP vs POL, it is predicted that Poland will win against Spain.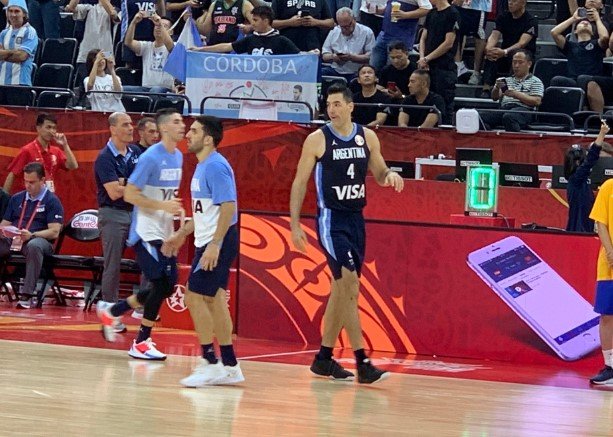 ESP vs POL Team News
No injury concerns for the World No-2 Basketball team in the world. Poland has all the players available for selection.
ESP vs POL Team Squads
Spain Team: Willy Hernangómez, Pierre Oriola, Marc Gasol, Ricky Rubio, Juancho Hernangómez, Xavi Rabaseda, Pau Ribas, Rudy Fernández, Quino Colom, Sergio Llull, Víctor Claver, Javier Beirán
Poland Team: Aaron Cel, Karol Gruszecki, Kamil Laczynski, Adam Hrycaniuk, Lukasz Koszarek, Damian Kulig, Dominik Olejniczak, Mateusz Ponitka, A.J. Slaughter, Aleksander Balcerowski, Michal Sokolowski, Adam Waczynski
ESP vs POL Probable Lineup
Spain: Marc Gasol, Ricky Rubio, Juan Hernangomez, Pierre Oriola / Victor Claver, Rudy Fernandez, Ricky Rubio
Poland: Adam Waczynski, Mateusz Ponitka, A. J. Slaughter, Aaron Cel, Adam Hrycaniuk
ESP vs POL From Bench
Spain: Victor Claver / Pierre Oriola, Sergio Llull, Pau Ribas, Willy Hernangomez
Poland: Damian Kulig, Michal Sokolowski, Olek Balcerowski, Lukasz Koszarek, Dominik Olejniczak