Emergency medical assistance is not common in India. Despite its significance, the developing countries are still lagging behind when it comes to the services like 911 for providing quick medical care.
However, the efforts have been made by maverick entrepreneurs like Sweta Mangal to setup an emergency medical response network system and counter this problem. It was in 2005, when Sweta, along with her fellow entrepreneurs, decided to start an ambulance service for providing emergency medical assistance to people, resulting in the formation of Ziqitza Health Care Limited (ZHL).
Operating more than 3500 ambulances across 17 states, Ziqitza Health Care Limited, today is one of the leading emergency medical service providers in the country. The company operates under two models ­­­­-Cross-Subsidy (for the unprivileged) and Public-Private Partnership.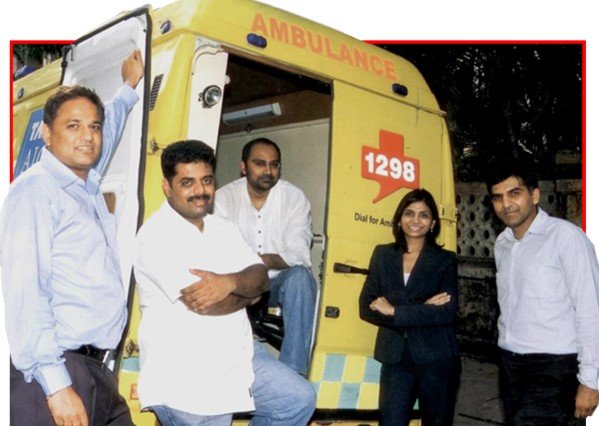 With Dial 1298, a fully private service, and Dial 108, a public service supported by the state governments, Ziqitza has probably found the most effective way to reach the unprivileged section of the society.
Former CEO Sweta Mangal's Ziqitza has been covered in 'Managing Sustainable Business,' a book by Famous Author and Former President of Rockefeller Foundation, Judith Rodin. In her book, Rodin has written how Ziqitza Health Care Limited created a business model that used cross-subsidization to cover the cost of operation, while serving poor communities. It talks about the simplicity of the model and how it charged the rich and took very little or nothing from those going to the government hospitals.
Judith Rodin's book also talks about how Ziqitza allowed advertising on the sides of the vehicles, generating additional revenue. The company has found its name in various other books as well. Some of the famous books that have featured the journey of Ziqitza include, Influence, Standing On the Sun, The Parliamentary Debates and The Power of Impact Investing.
Sweta Mangal was always committed to expand the operations of Ziqitza Health Care Limited within and outside India, and operate the ambulances across all the major developing countries.
By securing government tenders for emergency transportation through the Dial 108 service, Ziqitza has found a way to get one of the important customers for a social business. The company has also been able to find creative sources of revenue, with corporations like Tata AIG, ICICI Lombard, and others sponsoring Ziqitza's 1298 ambulances with their logos.